How does fear and loathing of the Other distract us from identifying and mitigating the root cause of the problems ahead?
---
A Guatemalan boy who died, writhing and alone, from the flu. An actress fired from her role on a popular TV show. A protest at a city council meeting in Virginia. The swirling flush of a low-flow toilet. What unites this collection of separate and seemingly unrelated recent events? Fear and loathing, stemming from a mostly (but not entirely) misplaced apprehension of the causes of our distress. Confused? Come along, I'll show you what I mean.
Last May, 16-year-old Carlos Gregorio Hernández Vásquez left his family in Guatemala to travel to the U.S. with his older sister. He was a soccer team captain and an excellent musician, but with little opportunity at home, he hoped to find a construction job in the United States. As soon as he crossed the border, he was apprehended and taken into custody; six days later he was dead. Border Patrol says they checked on him regularly and found him unresponsive one morning, but recently released camera footage from his holding cell showed that he was laying in a pool of his own bloody vomit for several hours before anyone tried to summon help. Why was he not found sooner? Why was he not given the care he needed? Fear and loathing of immigrants makes it so much easier to overlook or even encourage such barbaric treatment.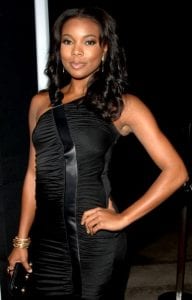 A fan-favorite judge on "America's Got Talent," actress Gabrielle Union was let go only one season into a three-year contract. The decision was made after Union and another judge complained about an unhealthy behind-the-scenes culture, where producers allegedly told Union that her chosen hair styles were considered "too black" for the show. Why is it considered socially acceptable to police the hairstyles of African-American women, potentially compelling them to risk their health to conform to the norms of the dominant culture? Does it cover a deeper-seated fear and loathing of the Other?
Last Tuesday, a city council meeting in Virginia Beach was swamped by hundreds of gun rights supporters who came to push city officials to adopt a resolution declaring the city a "Second Amendment Sanctuary." The resolution, which was discussed at the meeting despite not having been on the originally scheduled agenda, states that a sanctuary jurisdiction won't use their resources to enforce gun control measures that are considered to violate the Second Amendment. Residents felt the need to express their fear and loathing towards the newly-elected Democratic legislative majority in Richmond, but what are they afraid of?
President Trump, awash in controversy and gut-deep in impeachment proceedings, effectively distracted the internet for a moment on Friday by ordering the EPA to review federal standards for low-flow toilets. Taking aim at a granola-flavored government overreach signed into law by that flaming old liberal George H.W. Bush in 1992, Trump claimed that people now have to flush their toilets ten to fifteen times to get the same bowl-emptying action as when we just dumped a whole five gallon bucket down the drain every time back in the good old days. Why did Trump choose to revive this particular libertarian canard as a way of reaching out to his base, and how long until his brain weasels force him to deliberately stoke their fear and loathing into The Boogaloo proper?
With our industrial-based culture in a slow yet inevitable decline, looming demographic shifts, and a "booming economy" for the wealthy but stagnant wages for the average worker, people feel threatened: by immigrants seeking the opportunity they can't find themselves, by ceding cultural clout to historically disempowered groups, and by people they perceive as wanting to take away the marginal security they can offer their loved ones. They react with fear and loathing, taking pleasure in the grim conditions at the border, harshly policing people of color, and turning mere political opponents into perceived security threats. They're not entirely wrong, since granting equality to others may well mean a downgrade from supremacy for oneself, but for the best possible long-term results, we must realize that we're all in this together, and act like it.
Blaming the right causes instead of merely each other would be a tremendous start.
UPDATED on 12/16/2019 to reflect the fact that the Virginia Beach City Council did not adopt the Second Amendment Sanctuary City proposal.
Related: Not Even People
Sources: