A Mississippi death row prisoner had asked the court to stay the execution until his lawsuit had been resolved.
---
A federal judge will not prevent Mississippi from executing an inmate who filed a lawsuit challenging the state's use of three lethal injection drugs.
According to The Associated Press, the lawsuit was filed by 58-year-old Thomas Edwin Loden, Jr., who is scheduled to be executed on 14 December.
In his Wednesday ruling, U.S. District Judge Henry Wingate found that state law allows Loden to be executed even with a pending lawsuit.
"Loden contends that since he is a plaintiff in this underlying lawsuit challenging Mississippi's lethal injection mode of execution, the same procedure Mississippi intends to use to put him to death, he should not be executed before a decision on the constitutionality is rendered," Wingate wrote in his ruling.
"Loden, however, cannot convincingly argue that his involvement in this 1983 lawsuit has somehow expanded his rights and provided him a shield against execution," Wingate added.
Loden, notes The Associated Press, has been on death row since 2001, after pleading guilty to capital murder, rape, and four counts of sexual battery against a 16-year-old girl.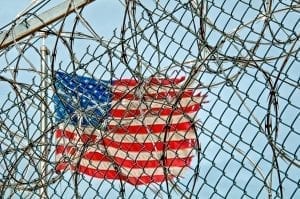 Attorneys from the Roderick & Solange MacArthur Justice Center sued Mississippi on the inmate's behalf, claiming that the state's lethal injection procedures are inhumane and unconstitutional.
Both Loden and two other death row inmates later jointed the lawsuit as individual plaintiffs.
The Mississippi Department of Corrections uses three drugs for lethal injections: midazolam, a sedative; vecuronium bromide, a muscle paralyzer; and potassium chloride, which stops the heart.
In a 2021 statement, Corrections Commissioner Burl Cain said that these three drugs were used in Mississippi's most recent execution, which occurred in 2021.
However, Cain would not detail how Mississippi acquired the drugs, saying only that the state had sufficient stock for another execution.
Jim Craig, an attorney with the MacArthur Justice Center, told the district court in a November hearing that only four states—Alabama, Oklahoma, Mississippi, and Tennessee—have conducted executions using a three-drug protocol.
Nevertheless, Wingate found that the U.S. Supreme Court recently upheld three-drug injection protocols as legal.
"Importantly, the State of Mississippi executed David Neal Cox approximately one year ago, using a three-drug midazolam protocol," Wingate wrote in his ruling. "This court has before it no evidence that the State incurred any problems in carrying out Cox's execution using its lethal injection protocol."
The Associated Press notes that, as recently as 2008, most of the 27 states that allow capital punishment used a three-drug sequence for executions.
However, many states—as well as the federal government—have recently transitioned to one-drug sequences, in part because three-drug protocols increase the risk of complications.
Wingate, adds The Associated Press, was convicted of kidnapping 16-year-old Leesa Marie Gray, who was stranded by the side of a road in Itawamba County in 2000.
Loden spent four hours repeatedly raping and physically assaulting the girl before eventually suffocating and strangling her to death.
Sources
Federal judge greenlights Mississippi execution