A former inmate says she didn't report the abuse because Chillicothe Correctional regularly retaliates against whistleblowers.
---
A federal lawsuit alleges that a male therapist assigned to Chillicothe Correctional Center in Missouri spent years sexually harassing female patients and preying on inmates with mental health issues.
The Kansas City Star reports that the accused counselor, John Thomas Dunn, was often called a "creep" by inmates. Even as knowledge of misdeeds became common knowledge, no action was taken against Dunn until he was arrested by an outside agency.
According to the Star, the suit was filed by 49-year old former inmate Teresa Ketner.
Ketner, says the Star, claims to have been sexually assaulted by Dunn while she was incarcerated at Chillicothe. Convicted for possession of a controlled substance, Ketner purportedly sought counseling to overcome long-term troubles. She hoped that Dunn or another mental health professional might provide her with a referral to a psychiatrist.
But Ketner says that Dunn never really tried to help her—instead, he went beyond his reputation as a "creep," harassing, abusing and assaulting her.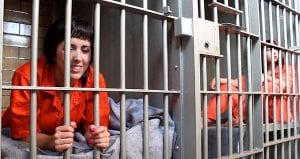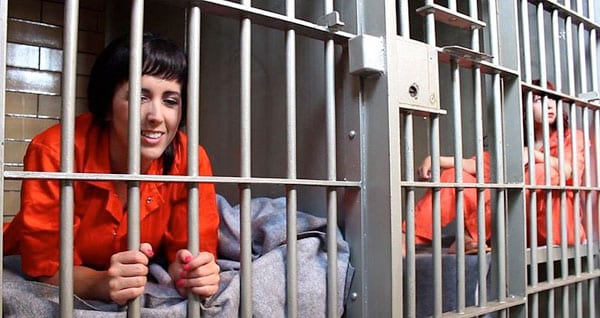 "It's hell," said Ketner, who told the Star she still has nightmares about Dunn's office. "I hope these people have to answer for what they've done."
However, Ketner's allegations don't exist alone or in a vacuum. In fact, Dunn has been accused of sexual assault and coercion by other inmates. In 2017, he pleaded guilty to sexual conduct with a prisoner. And in 2018, another inmate—Karen Backues Keil—sued Dunn, saying he targeted her after she'd been raped by a Chillicothe corrections officer.
When Dunn and Ketner first met, the therapist allegedly asked her if she'd "like to be molested," laughing afterward. And molest her, states Ketner's lawsuit, is exactly what Dunn proceeded to do.
Ketner says she largely kept quiet. At Chillicothe, says the suit, inmates who report Prison Rape Elimination Act violations are routinely placed in solitary confinement, denied visitation rights and otherwise retaliated against.
Ketner's attorney, Brendan Roedigar, told the Star that that Federal Bureau of Investigation is still investigating wrongdoing at the jail. There is also a possibility that the U.S. Department of Justice may pursue federal charges against Dunn.
Along with Dunn, Ketner is also suing Corizon Health, Inc. Corizon, a for-profit contractor that holds medical services contracts with prisons across the United States, has frequently been criticized for understaffing and providing subpar services to inmates.
The lawsuit also names several individuals as defendants, who Ketner claims were aware of Dunn's crimes and were obligated to report them.
In total, nine women have accused Dunn of sexual misconduct, although not all have filed official reports.
Sources
Another lawsuit alleges prison therapist abused inmates
Therapist sexually abused women at Missouri prison for years, lawsuit says