The lawsuit alleges that American Tactical Inc. failed to implement any reasonable safeguards to ensure that it did not sell firearm accessories to consumers with criminal intent.
---
The victims of a 2021 mass shooting at an Indianapolis FedEx facility have filed a lawsuit against American Tactical Inc., the distributor of a firearm accessory used in the killings.
According to The Indianapolis Star, the 19-year-old suspect in the killings was a former employee of the FedEx ground station.
At least 100 people were inside the facility at the time of the shooting: 13 were shot, eight fatally.
The teenage suspect, notes the Star, committed suicide inside the station.
The lawsuit names several defendants, including American Tactical Inc., its president, and marketing director.
The manufacturer of the magazine, Schmeisser GmbH, is also named in the complaint.
"Despite knowing that mass killers are attracted to HCMs to carry out mass shootings, American Tactical, Inc. deliberately marketed and sold the 60-round magazine used in the attack," the lawsuit alleges.
"American Tactical, Inc.'s high capacity magazine used in the FedEx mass shooting had 60 rounds, two to three times the killing capacity of standard magazines," Cohen Milstein Sellers & Toll attorney Leslie Mitchel said in a statement. "It is clear that the Defendants put profits from high capacity magazines ahead of people, which came at the grave expense of the victims and victims' families of the FedEx mass shooting."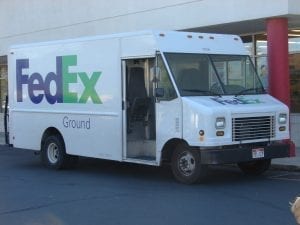 The lawsuit asserts that American Tactical Inc. had a legal responsibility to prevent "dangerous individuals" from obtaining its high-capacity firearm magazines.
However, attorneys for victims and their family members say that American Tactical failed to enact any reasonable safeguards to prevent the misuse of their products.
Gurinder Singh Bains, the son of Jaswinder Singh—a FedEx employee who died in the shooting—said that American Tactical knew, or should have known, that its marketing tactics could attract people intent on committing heinous crimes.
"American Tactical, Inc. is well aware that these magazines are instruments of mass killing and have no problem marketing them directly to people with horrific intentions," Singh Bains said in a press release.
"This isn't a hypothetical," Singh Bains added. "My father is gone because they didn't care they were enabling mass shooters. They have to be held accountable not just for my father's sake but everyone who may still suffer what my family and I have been forced to go through."
American Tactical, notes The Indianapolis Star, published several marketing videos featuring men wearing tactical vests and performing action-like stunts.
The lawsuit observes that the 19-year-old shooter wore a tactical vest "nearly identical" to that used in the company's marketing materials.
Sources
FedEx mass shooting victims, families file lawsuit against gun distributor
Victims, families in FedEx mass shooting file lawsuit against gun distributor