A female inmate at Florida's Lowell Correctional Institute says she was beaten "within an inch of death" for requesting medical assistance.
According to Fox News, the complaint was filed in district court on Tuesday. It accuses the Florida Department of Corrections and four 'John Does' of leaving Cheryl Weimar paralyzed. The alleged beating, says the lawsuit, led to "serious and life-threatening injuries, including a broken neck."
All of the defendant guards are male.
"She is going to need lifelong care, around-the-clock care for the rest of her life," said attorney Ryan Andrews, whose firm filed the suit on behalf of Weimar and her husband.
"It was one of the most sad meetings with a client I ever had," Andrews added. "She couldn't talk […] I had to write the alphabet out so she could nod and wink and tell me what to do.
"It's the worst case of prison abuse in Florida I've ever seen."
Weimar, notes Fox, has been locked up in Lowell since 2016. She was sentenced to six years for slashing a boyfriend with a knife, then resisting arrest once police arrived.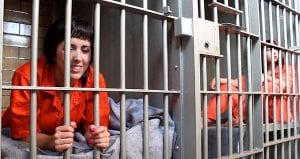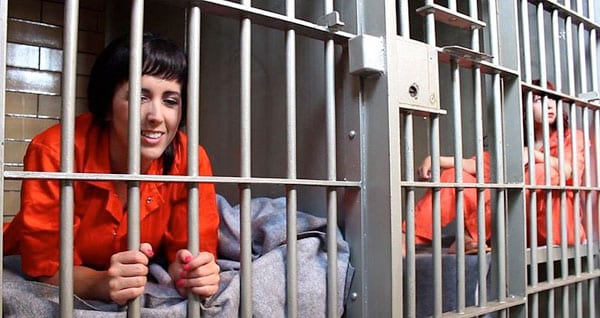 Prison officials were purportedly aware that she had an extensive history of physical issues and mental disability.
Nevertheless, Weimar was still asked to perform labor behind bars. On August 21st, the woman was asked to clean a toilet as part of a work detail. But she refused, citing a pre-existing hip condition that would've made the work unnecessarily difficult, if not painful.
That wasn't enough for guards, and Weimar was denied a "reasonable accommodation for her physical disability in connection with her prison and work assignment." Her refusal also sparked a "confrontation."
"Under [Florida Department of Corrections] policy and procedure, prison officials should have called medical personnel to intervene once Plaintiff Cheryl Weimar declared an inmate medical emergency," the lawsuit states. "The more Plaintiff Cheryl Weimar complained of her physical condition, the more angry, aggressive, and violent the John Doe defendants became."
Fox's recounting of the suit suggests that the guards, fed up with Weimar, simply "snapped."
"One or more of the John Doe Defendants slammed Plaintiff Cheryl Weimar to the ground," it says. "While down, they beat her with blows to her head, neck, and back. At least one John Doe Defendant elbowed Plaintiff Cheryl Weimar in the back of her neck, causing her to suffer a broken neck."
But that wasn't the end of it. The lawsuit goes on to describe how the guards loaded Weimar into a wheelchair "like a rag doll," her feet on the seat and head dragging along the ground. Then they took her "outside the compound so they could continue their brutal attack in an area that was not covered by surveillance cameras."
Andrews says a judge has granted his emergency request to be granted access to Weimar so that he can take photographs and record video of her injuries—critical aspects of the case that the attorney says a jury will have to see at trial. Officials had allegedly denied Andrews access to his client, claiming that Weimar is a "security risk."
The four defendants have reassigned to positions which don't require interaction with inmates.
Sources
Female inmate beaten 'within an inch of death' by Florida prison guards: lawsuit