Florida doesn't have any sanctuary cities, but lawmakers are preparing to ban them regardless.
---
Florida is poised to shore up the Trump administration's anti-immigration agenda, with a bill banning so-called sanctuary cities ready for consideration in the House.
According to the Orlando Sentinel, the House Judiciary Committee approved a Republican-led proposal on Tuesday. It, along with a complementary proposal in the Senate, targets sanctuary cities, or jurisdictions which refuse to cooperate with federal immigration authorities.
Republicans, including President Donald Trump, have frequently derided sanctuary policies as dangerous.
"It is important to not put the citizens of our state at a disadvantage to criminal aliens," said Rep. Cord Byrd, who's sponsoring a proposal.
Byrd's bill is now ready to move to the House floor. The Sentinel believes it'll likely succeed, if by a narrow margin.
The two bills—SB 168 and HB 527—would create new rules and penalties for any city which declares itself a safe space for undocumented immigrants. It'd also categorize law enforcement officers as whistle-blowers when and if they were to report citizenship and residency violations by aliens detained in local jails.
The Miami Herald states that, if codified, local law enforcement agencies across Florida would be compelled to honor federal authorities' request for "immigration detainers," or continued detention by police while immigration officials determine whether an individual is a "removable alien."
Sen. Tom Lee, a Republican, said voting in favor of SB 168 was "tough," especially after meeting with immigrant families and immigration advocates Wednesday.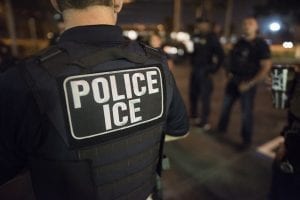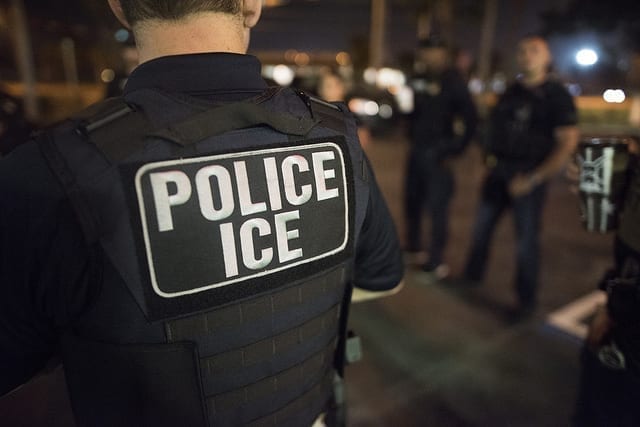 "You empathize with their concerns," Lee told the Herald. "In my heart, I believe they are not well-founded concerns. If that turns out not to be the case, I'll be really disappointed."
SB 168's sponsor, Sen. Joe Gruters, told a panel of colleagues that, if passed, the law would only affect illegal immigrants who've been arrested or convicted of a crime.
"This is really to capture people who have been previously deported," Gruters said, "people with gang activity."
The Miami Herald notes both proposals have been criticized by Democrats, who fear the legislation could impact migrants suspected of minor crimes. Moreover, it could force government-run institutions—like public schools—to comply with immigration enforcement requests that threaten the well-being of those within their care or custody.
Democratic Sen. Jose Javier Rodriguez purportedly offered some amendments that were quickly shot down by conservatives. Among them were suggestions that social workers not be forced to share information with ICE, and that the victims of or witnesses to crime not be detained for immigration violations while cooperating with authorities.
Rodriguez, reports the Herald, believes the bicameral plans are less practical than they are political.
"I believe this is for political reasons and not for policy reasons," Rodriguez said. "What is actually worse is if they actually want to accomplish this. If they actually want to round up people that fit the profile of immigrants, that's even worse. The sponsor didn't seem to say anything to dissuade us from that."
The Senate proceedings were marked with emotional testimonies, from the children of immigrants and the surviving family members of those killed by undocumented aliens.
Florida Gov. Ron DeSantis has indicated he'll sign the bills into law, should they pass.
The Center for Immigration Studies notes that Florida does not currently have any sanctuary cities. However, Alachua County, home to Gainesville, does have some sanctuary-style policies in place.
Sources
Bill banning 'sanctuary cities' in Florida narrowly approved by Senate committee
Florida House committee OKs ban on 'sanctuary cities'
Florida Lawmakers Jump Into National Debate Over Illegal Immigration