A Florida nursing home was recently hit with a lawsuit over claims of elder abuse and wrongful death.
---
Solon Retirement Village in Florida is at the center of a lawsuit over allegations that it failed to provide management and oversight of staff. According to the plaintiff, one of the center's nurses stole from his aunt and has since been criminally charged. Other staff members allegedly failed to "provide proper medical care and treatment for the man's loved one," the suit claims.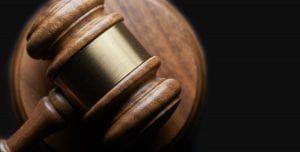 The suit was filed by Henry Huber back in March. He is the nephew and executor of his aunt's estate. His aunt was 91-year-old Evelyn LaPlace. In addition to Solon Retirement Village, Huber is also suing Solon Retirement Village Foundation and Tiffany Leigh Koss, a former registered nurse of the facility, for wrongful death, negligence, dependent adult abuse, and breach of contract.
According to the allegations, the Solon facility "negligently cared for LaPlace, who died Sept. 11, 2020, while living at the facility, and violated numerous regulations, laws, rights and industry standards causing her personal injury and harm." Additionally, the suit claims the facility "failed to provide care, treatment, and services, full nursing assessments, reliable charting — documentation of care, properly administering medication and nutrition, and failed to prevent pressure — bedsores and falls."
As a result of her poor treatment, LaPlace suffered from preventable and totally unnecessary health conditions that could have been treated if she was being properly cared for. Unfortunately, those health conditions resulted in her death, the suit alleges. 
Shortly after her death, an investigation was launched and Koss was fired and has been criminally charged in Johnson County District Court with "eight counts of forgery and one count of dependent adult abuse." According to the suit, Koss made "unauthorized charges on LaPlace's credit card and also forged several checks from LaPlace's account." In total, she was accused of stealing more than $13,600 from LaPlace. Koss allegedly took advantage of her role as LaPlace's primary caregiver and had "access to LaPlace's Amazon account to ship nearly $1,000 in personal items to Koss' home…Koss would also take LaPlace to the grocery store and received hundreds in cash advances, which Koss pocketed." 
In addition to being fired and charged, the Iowa Board of Nursing charged her for "soliciting, borrowing or misappropriating money or property from a patient, regardless of patient consent." The board also indefinitely suspended her license "pending receipt of a mental health evaluation and other requirements."
It's worth noting that after Koss' arrest, she was released without bail and a date has yet to be set for her arraignment. 
Sources:
Solon assisted living facility sued for lack of care, wrongful death, theft
Iowa Assisted Living Facility Sued for Lack of Care, Wrongful Death, Theft