Two Florida residents have been convicted of selling controlled diving equipment.
---
Peter Sotis, 57, of Delray Beach, Florida and Emilie Voissem of Sunrise, Florida have been convicted of illegally attempting to export controlled rebreather equipment to Libya, a country in the Maghreb area in North Africa, following a one-week jury trial in Miami.  The two engaged in the activity in August 2016 and continued to sell the devices after receiving a warning.  Soltis was sentenced to 57 months in prison, and Voissem was sentenced to "a split sentence of five months in prison and five months of home confinement," according to court documents.
The two defendants were accused of trafficking the specialized equipment, which allows divers to operate undetected for long periods of time.  Because of this, the equipment is typically used by the U.S. military.  Oxygen is added to replenish what is metabolized by the user.  This differs from open circuit breathing equipment, where the gas is discharged nto the environment.  There are, therefore, no bubbles that one would typically have, making it difficult to detect divers.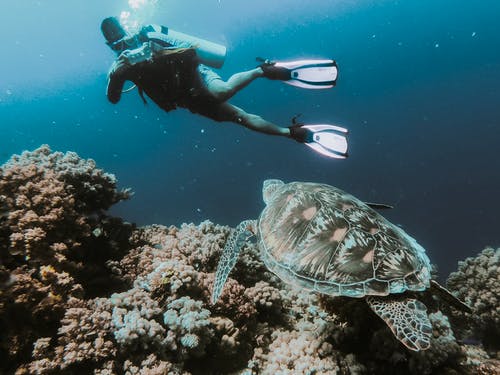 Court documents show rebreathers "helps them to re-circulating the diver's own breath after replacing its carbon dioxide with oxygen."  As an item on the Commerce Control List, rebreathers are controlled and licensed by the U.S. Department of Commerce (DOC).  According to the DOC, the list includes nuclear materials, facilities and equipment, chemicals, microorganisms and toxins, materials processing, electronics, computers, and many other items.
The Bureau of Industry and Security (BIS) is the agency of the Department of Commerce which handles with issues regarding national security.  It "enforces such controls for weapons of mass destruction and the trafficking of these weapons.  The primary purpose is to halt the spread of weapons to terrorists or countries of concern, and to further U.S. foreign policy objectives."  Sotis and Voissem were convicted of selling rebreather equipment without a necessary permit or permission.
Sotis was the owner of Add Helium in Fort Lauderdale, Florida, which is now permanently closed, and Voissem was the Add Helium office manager.  Trial testimony revealed that Sotis threatened a witness not to cooperate with the investigation.  For this reason and because of his role as the company's owner, he was given a lengthier sentence than was Voissem.
Assistant Attorney General Matthew G. Olsen of the Department of Justice's National Security Division, U.S. Attorney Juan Antonio Gonzalez for the Southern District of Florida, Special Agent in Charge Ariel Joshua Leinwand of the DOC's Office of Export Enforcement Miami Office and Special Agent in Charge Anthony Salisbury of the U.S. Immigration and Customs Enforcement's Homeland Security Investigations' (HSI) Miami Office were all involved in investigating in the case.
The defendants were prosecuted by Assistant U.S. Attorneys Michael Thakur and Andy Camacho of the Southern District of Florida, and Trial Attorney Nathan Swinton of the National Security Division's Counterintelligence and Export Control Section.
Sources:
South Florida Residents Sentenced for Illegally Exporting Controlled Items to Libya
Bureau of Industry and Security
MIL-OSI Security: South Florida Residents Convicted of Attempting to Illegally Export Controlled Items to Libya