Ivermectin spending skyrocketed in 2020, new study shows.
---
Ivermectin has been touted as an effective treatment for COVID-19, but these results have not been proven nor is the drug approved for such use.  Nevertheless, commercial and Medicare Advantage insurance companies are spending an estimated $129.7 million annually on ivermectin prescriptions, according to a new JAMA journal study.
Researchers evaluated a sample of a prescription drug database from "December 1, 2020, through March 31, 2021" and ivermectin prescriptions for COVID-19 skyrocketed in the United States at the end of 2020.  The team also discovered that patients without long-lasting coronavirus symptoms were receiving these prescriptions.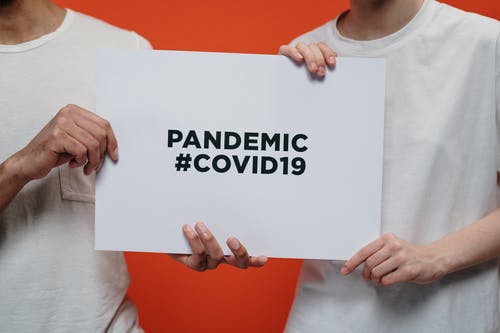 "Of the 5939 ivermectin prescriptions written in this sample, 348 (5.9%) were excluded. Of the remaining 5591 prescriptions, 4700 (84.1%) were for privately insured patients.  The mean age of those patients was 51.8 years," according to the study, which also found that the mean out-of-pocket spending on these prescriptions was "$22.48 for privately insured patients and $13.78 for Medicare Advantage patients.  Mean insurer reimbursement was $35.75 and $39.13, respectively. Aggregate total spending was $273,681 for privately insured patients and $47,143 for Medicare Advantage patients, of which insurer reimbursement represented 61.4% and 74%, respectively."
Animal formulations of the drug include pour-on, injectable, paste, and "drench" and are approved in the United States mainly to treat parasites.  Specific formulations are approved for humans to treat some parasitic worms, including intestinal strongyloidiasis and onchocerciasishead, lice and certain skin conditions.
The drug has not been approved by the Food and Drug Administration (FDA) to treat COVID.  The agency warns consumers to "never use medications intended for animals on yourself or other people.  Animal ivermectin products are very different from those approved for humans.  Use of animal ivermectin for the prevention or treatment of COVID-19 in humans is dangerous."  It continues, "You can also overdose on ivermectin, which can cause nausea, vomiting, diarrhea, hypotension, allergic reactions, dizziness, ataxia, seizures, coma and even death. "
The study authors estimated "private and Medicare plan spending on these prescriptions during the week of August 13, 2021, the most recent week for which dispensing data were available.  They found that "88,000 ivermectin prescriptions dispensed in that week were for COVID-19, except for 3600…52% (43,888) and 28% (23,632) of the remaining 84,400 prescriptions were paid by private and Medicare plans, reflecting the overall distribution of payer type for U.S. prescriptions."
In the week of August 13, 2021," private and Medicare plans paid an estimated $1,568,996 and $924,720, respectively, for ivermectin prescriptions for COVID-19," the study shows.  The excessive spending on ivermectin, the authors contend, encourages people to not get vaccinated to adequately protect themselves from the virus.
"These restrictions [of the drug to treat COVID] could reduce wasteful spending," they noted.  "The study's findings suggest that the "true amount of waste is even higher because estimates did not include Medicaid spending.  Moreover, by reducing barriers to a drug that some individuals use as a substitute for COVID-19 vaccination or other evidence-based care, insurance coverage could increase spending for COVID-19 complications."
The same month, however, another journal study published in the American Journal of Therapeutics found "moderate certainty evidence finds that large reductions in COVID-19 deaths are possible using ivermectin.  Using ivermectin early in the clinical course may reduce numbers progressing to severe disease."  Thus, there is conflicting data on whether the drug is useful.
Sources:
Why You Should Not Use Ivermectin to Treat or Prevent COVID-19