An employment discrimination against NPR is heading to federal court.
---
NPR was hit with an employment discrimination lawsuit back in October, and it's now moving to federal court. The suit was filed by Kevin Langley, an African American, who alleged that "the nonprofit and his supervisor engaged in age discrimination by denying him promotions and stalling his career path." Additionally, the suit alleges he was discriminated against "on the basis of race, detailing pay disparities between white and Black employees at NPR, as well as racial slurs directed at Langley."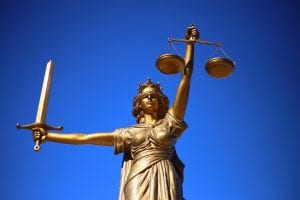 When asked about the allegations, Isabel Lara, a spokesperson for the nonprofit, said, "We are committed to ensuring NPR is a workplace where everyone can do their best work."
When Langley first joined NPR in 1994, he worked as a broadcast recording technician. Eventually, he was promoted to "technical director of Weekend Edition and was later promoted to technical director at Morning Edition in 1998." He continued climbing the ladder for the next several years until he became director of broadcast engineering in 2014.
In the suit, Langley argues "that white colleagues with less experience received promotions ahead of him, including Shawn Fox, who was promoted to senior director of audio engineering in 2012." On top of that, he also alleges there were "pay equity issues in 2015 with VP of Human Resources Marjorie Powell after he learned that white managers in the audio engineering department had received bonuses the prior year while Black managers had been denied bonuses." When he requested a pay equity review in 2015, it was denied. 
The alleged age discrimination began in 2016 when "Fox began a string of three consecutive, negative reviews in which he stated that Langley was 'out of date' and 'used management approaches from the past.'"
For the next few years, Langley was on the receiving end of age and racial discrimination and filed a discrimination complaint in 2018 that detailed his grievances. In response, "Fox and other supervisors retaliated against him by issuing negative performance reviews, reducing his work hours and imposing restrictions on his telework requests."
Then, in 2019, he was told his department was being restructured and that his role was being eliminated. The suit further alleges that "NPR hired two supervisors eight months after terminating Langley and that the restructuring was a ruse to disguise NPR's ongoing overt discrimination against African American employees."
As a result of his ordeal, Langley is now seeking at least $5 million in compensatory damages, as well as punitive damages. He would also like his job to be reinstated. 
Sources:
Second discrimination lawsuit against NPR moves to federal court
NPR's Former Chief Broadcast Engineer Seeks $5 Million For Alleged Wrongful Dismissal.