The plaintiff claims that an allegedly erroneous appearance on Brevard County Sheriff Wayne Ivey's "Wheel of Fugitive" cost him his job.
---
A Florida man has filed a lawsuit against the Brevard County sheriff who posts weekly "Wheel of Fugitive" posts on social media, claiming that he was not evading law enforcement when his name and image were featured on the show in 2021.
According to CBS News, plaintiff David Gay claims that he lost his job and suffered significant emotional distress after his likeness was shown on "Wheel of Fugitive" multiple times within a single year.
The lawsuit seeks an estimated $50,000 in compensatory damages.
In his complaint, Gay states that he was driving to his first day at a new job when his supervisor called and told him that he was no longer needed.
During the phone call, the employer said that he had seen Gay appear in Brevard County Sheriff Wayne Ivey's "Wheel of Fugitive" videos.
CBS News notes that, on "Wheel of Fugitive," Ivey spins a wheel with photographs of Brevard County's 10 most-wanted fugitives.
"You know how it works: all 10 people up here have warrants for their arrest," Ivey said in one recent video. "We want to get them off the street and safely behind bars where they can't victimize anyone else."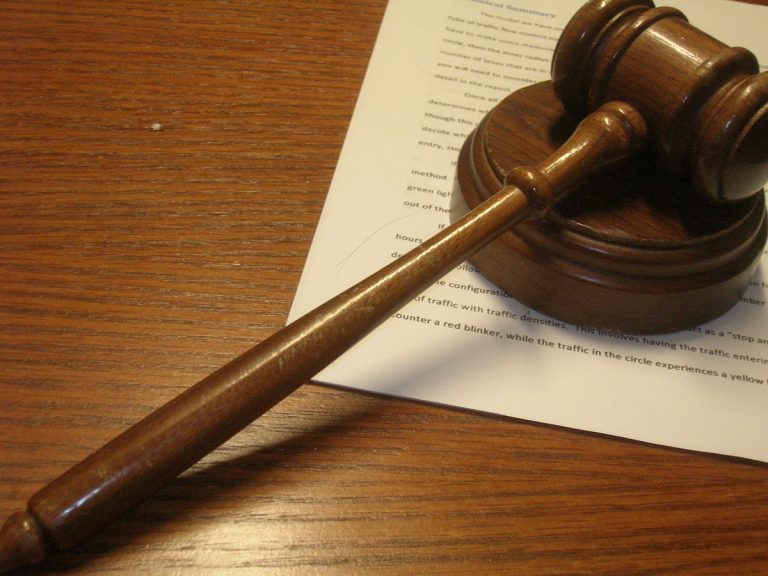 After spinning the "Wheel of Fugitive," Ivey provides detailed information about the so-called "winner" and the charges filed against them.
However, CBS News reports that the videos contain a disclaimer, which notes the following: "The suspects may have since been arrested or their alleged charges otherwise resolved or dismissed."
Gay, writes The Associated Press, was brought before a Florida court for an unspecified offense in November 2020 and sentenced to three years of probation for a "withhold of adjudication."
When alleged offenders are offered a "withhold of adjudication," they are not formally convicted of a crime but may still be subject to criminal penalties, including probation.
A year after his sentencing, Gay was taken into custody for violating his parole and charged with misdemeanor domestic battery.
However, Gay told law enforcement that, at the time of the alleged offense, he believed that his father had gotten into a physical altercation with his mother, and the charges were later dropped.
The lawsuit states that, when Gay was in jail for the misdemeanor domestic battery charge, Ivey featured his name and image in a "Wheel of Fugitive" episode.
Gay was then featured in another three episodes, even after he was released with instructions to continue abiding by the terms of his probation.
Jessica T. Travis, the lead attorney at the DefendBrevard.com law firm, said that law enforcement cannot defame citizens.
"We cannot defame other people or paint them in a false light. The wheel shouldn't be padded with people who are not fugitives," Travis said in a statement reprinted by The Charlotte Observer. "No one has the right to cause compliant citizens to lose their jobs or live in fear of confrontation or arrest; not even the Sheriff."
Sources
Man sues Florida sheriff for defamation over "Wheel of Fugitive" videos, claims he lost a job after falsely being called a fugitive
Sheriff's 'Wheel of Fugitive' show cost wrongly accused man his job, Florida lawsuit says