Legal experts have said that the lawsuit is yet "another frivolous" attempt to control the media.
---
Former President Donald Trump has filed a lawsuit against journalist Bob Woodward, who interviewed Trump before the publication of a 2020 book.
According to FOX News, the lawsuit was filed Monday in U.S. District Court for the Northern District of Florida.
In his complaint, Trump claims that Woodward violated a copyright agreement by releasing and disseminating recorded conversations between the two. The former president is now seeking an estimated $50 million in damages from Woodward, publisher Simon & Schuster Inc., and Paramount Global.
FOX News reports that Trump says he did not consent to the release of 19 taped interviews, all of which were conducted for Woodward's 2020 book, "Rage."
The taped interviews, writes FOX, were later released by Simon & Schuster in audiobook format.
Now, Trump says that he only permitted Woodward to record the conversations for "the sole purpose of Woodward being able to write a single book."
"In publishing 'Rage,' Woodward clearly hoped to replicate the success of 'Fear,' but he failed to do so," the lawsuit states. "Faced with the reality that 'Rage' was a complete and total failure, Woodward decided to exploit, usurp, and capitalize upon President Trump's voice by releasing the Interview Sound Recordings of their interviews with President Trump in the form of an audiobook."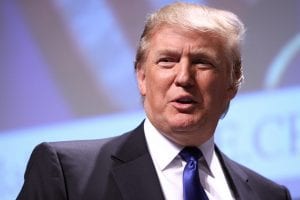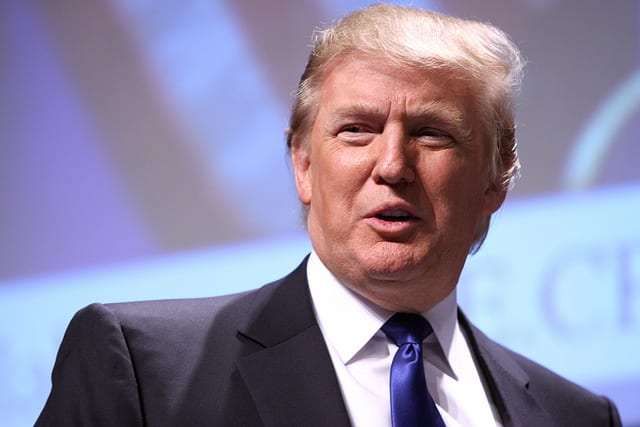 Trump's attorneys also allege that Woodward and the co-defendants misrepresented at least one of the conversations by editing or removing portions of the interview.
However, Woodward, along with Simon & Schuster, say that Trump consented to the recordings and that the public has a vested interest in hearing Trump's interviews.
"Former President Trump's lawsuit is without merit and we will aggressively defend against it. All these interviews were on the record and recorded with President Trump's knowledge and agreement. Moreover, it is in the public interest to have this historical record in Trump's own words. We are confident that the facts and the law are in our favor," said Woodward and Simon & Schuster in a joint statement responding to the suit.
Despite the president's claims, CNN says that it contacted several legal experts for their opinion on the lawsuit.
Most of the legal experts, CNN claims, said that Trump's lawsuit is "frivolous" and was filed in bad faith.
"This is yet another frivolous lawsuit by Donald Trump intended to punish and chill freedom of the press that once again displays his complete misunderstanding of the problem," First Amendment attorney Ted Boutrous told the CNN, adding that the United States Constitution protects Woodward's right to publish the conversations.
Sources
News outlets raced to publish Trump's lawsuit against Woodward. Experts say the suit 'has no legal merit whatsoever'
Trump files $50 million lawsuit against journalist Bob Woodward for publishing interview recordings