Multiple individuals were charged in a kickback and bribery scheme at Forest Park Medical Center.
---
Seven out of nine defendants, including four physicians, were recently convicted in a $40 million bribery and kickback scheme involving Forest Park Medical Center, which illegally paid for surgeries to boost its bottom line before shutting down.  Prosecutors said the surgeons agreed to refer patients to the Dallas hospital in exchange for money to market their private practices.
"Patients were a valuable commodity sold to the highest bidder," according to the government. "The more surgeries doctors could bring to Forest Park, the more money they could earn."
Dr. Nick Nicholson, a surgeon who was originally charged in the case, was ultimately acquitted. Nicholson is a well-known bariatric surgeon who has appeared on Good Morning America.   The jury deadlocked on a charge against Carli Hempel, who was responsible for the hospital's bariatric program.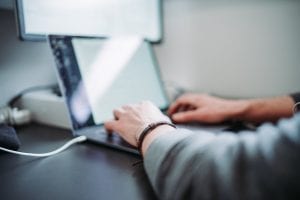 Dr. Michael Rimlawi and Dr. Douglas Won, both convicted, pioneered surgical techniques that cut the risk of infection and sped up recovery.  "I'm in disbelief," Rimlawi told his supporters. "I thought we had a good system, a fair system."
All seven defendants who were convicted were found guilty of conspiracy to pay and receive healthcare bribes and kickbacks.  Some, including Won and Rimlawi, were found not guilty on other charges.  The jury was present during the seven-week trial and deliberated for four full days.  The case marks the first time prosecutors have used the Travel Act to win bribery and kickback convictions against healthcare providers.
"The verdict in the Forest Park case is a reminder to healthcare practitioners across the district that patients, not payments, should guide decisions about how and where doctors administer treatment," said U.S. Attorney Erin Nealy Cox. "We are grateful to the Forest Park jury, 12 men and women who listened attentively through seven long weeks of trial. It's obvious from the verdict that they deliberated each charge carefully, and we appreciate their service."
After U.S. District Judge Sidney Fitzwater, appointed by former U.S. president Ronald Reagan, read the verdict, Assistant U.S. Attorney Katherine Pfeifle asked the judge to detain all of the convicted defendants pending a detention hearing, insisting they could be flight risks.  Yet, Fitzwater did not grant the request.
Wilton McPherson Burt, a Forest Park co-founder, Dr. Shawn Henry, a spine surgeon, Dr. Mrugeshkumar Kumar Shah, a pain doctor, Jackson Jacob, a recruiter for Forest Park, and Iris Kathleen Forrest, a nurse, were also convicted in the matter.  A total of twenty-one people were charged in 2016 in the three-year bribery scheme, spanning from 2009 to 2012.  Ten pleaded guilty prior to trial.
Thomas Melsheimer, lead attorney for Nicholson, said the jury did what he asked them to do, which was look at his client separately from the others.  "He had a story to tell that was completely unique and separate," said Melsheimer.  The government, wanted to "throw everyone in one barrel" in the Forest Park trial, he added.  But in the case of Nicholson, the government's allegations "just didn't hold water" and Nicholson was acquitted.  He will go back to performing surgeries at his weight loss clinic.
Defense attorneys insisted their doctor clients cared about their patients and wanted to bring them to Forest Park because "it had state-of-the-art facilities and equipment."
Sources:
Feds: Convicted Forest Park docs and managers should be jailed ASAP due to other pending criminal
Surgeons, hospital owner convicted in massive kickback scheme involving Forest Park Medical Center