CBS recently announced a settlement with a former employee to end an age discrimination lawsuit.
---
CBS announced a settlement with the U.S. Equal Employment Opportunity Commission (EEOC), ending a lawsuit that was filed over allegations of age discrimination. According to the lawsuit, a veteran television traffic reporter, Tammy Dombeck Campbell, accused CBS Stations Group of Texas of discriminating against her because of her age. As a result of the settlement, CBS must pay Campbell $215,000. The settlement was approved by U.S. District Chief Judge Barbara M. G. Lynn.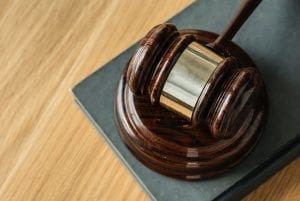 In addition to the monetary side of the settlement, CBS must also "provide training on the Age Discrimination in Employment Act of 1967, publish a notice of employee rights and report to the EEOC on its compliance with the requirements in the order." 
When commenting on the suit, Joel Clark, EEOC senior trial attorney for the Dallas District Office said:
"Tammy Campbell was clearly qualified for the position of traffic reporter…The EEOC argued to the court that CBS 11 preferred a younger, less qualified applicant and that the employer defaulted to unfounded stereotypes about female reporters."
What happened, though? Well, according to the suit, which was filed in 2017 by the EEOC, "Channel 11 in Fort Worth refused to hire the popular 42-year-old reporter." Before filing the suit, Dombeck had worked as a "freelance traffic reporter at CBS since February 2013." A couple of years later in April 2015, she posted the following message on her Facebook page:
"It is with great disappointment that I write this post to you today, CBSDFW has decided not to hire me for the Morning Traffic Position."
Before joining CBS 11, she worked at KXAS Channel 5 for 12 years as its 'Gridlock Buster' traffic reporter. When she joined CBS 11, she eventually began assuming more and more traffic reporter responsibilities, especially after "full-time traffic reporter Whitney Drolen left in October 2014." After Drolen left, the "station initiated a search for a replacement, stating that the ideal candidate will have a strong knowledge of local traffic in the Dallas/Fort Worth area and that the applicant must have at least 5 years of professional broadcasting experience," according to the suit.
Dombeck applied for the position. Unfortunately for her, the station "hired a 24-year-old applicant for the full-time traffic reporter position…The younger applicant did not have five years' professional broadcasting experience, nor did she have any broadcast experience in the DFW metro area," the suit claimed. Dombeck vented her frustrations in her Facebook post and said, "All the girls they auditioned for this job were in their 20s…I didn't have a chance. Frustrating."
Sources:
CBS settles age-discrimination lawsuit involving former Channel 11 traffic reporter
Tammy Dombeck, CBS 11 settle age-discrimination lawsuit over rookie traffic reporter's hiring