Pinterest was recently hit with a lawsuit by its former creative director after she wasn't compensated when the company went public.
---
The former creative director for Pinterest recently filed a lawsuit in Alameda County Superior Court accusing "Ben Silbermann and Paul Sciarra, two of Pinterest's three co-founders, of breach of implied contract, idea theft, unjust enrichment, and unfair business practices." The former creative director is Christine Martinez. She helped create Pinterest with Silbermann and Sciarra and contributed "ideas that were core organizing concepts, such as organizing images on boards and enabling e-commerce"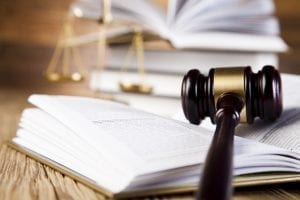 However, Martinez "was never formally employed by Pinterest." She never even had an implied contract. Though, "Pinterest named a section of its source code after her," according to the suit. On top of that, the suit claims she was "such close friends with the co-founders that she brought them both home for Christmas and was a bridesmaid in Silbermann's wedding."
So why the lawsuit? Well, as Pinterest grew in popularity and its stock price began to climb, Silbermann and Sciarra became billionaires and Martinez got none of the profits, despite the work she put in to help build the popular app. She filed the lawsuit when she "realized she would not be compensated or credited for her contributions." She said, "I always expected that when they could compensate me, they would…There was never a doubt in my mind."
Martinez also added that she has often been "frustrated by the disconnect between the company's male founders and its female users." She said she's been confused for years that people really "believe that these men created a product like this for women – that they understand women well enough." She added that before Pinterest was even founded, Silbermann and Sciarra often sought her "advice on a wide range of concepts, from its name and features to its marketing strategy and product road map."
Prior to her work on Pinterest, Martinez went to school for interior design and even "created a lifestyle blog and founded LAMA Designs, an e-commerce start-up." When she began working with Silbermann and Sciarra, she said, "They had no marketing background or expertise in creating a product for women…My role was always to educate them."
The suit further notes that Martinez "gave the co-founders the idea of organizing images on 'boards,' a core feature of the site; created its call-to-action phrase, 'Pin it'; and established its main categories including home décor, fashion, and D.I.Y." Additionally, she even "helped Mr. Silbermann persuade top design and lifestyle bloggers to use Pinterest and promote it and took him to conferences, gathered feedback from the community and honed the pitch to them," according to the suit.
It wasn't until Pinterest went public in 2019 that she realized she was not going to be compensated.
Pinterest is pushing back against the allegations and said they're without merit. A spokeswoman for the company said, "We are proud of what we built at Pinterest and appreciate all the Pinners who have helped shape the platform over the years."
Sources:
Pinterest Accused of Not Paying Female 'Co-Creator'
Female creative director says in lawsuit that she was 'erased' from Pinterest's founding