Douglas Graham is accused of enslaving former teen model for years.
---
Douglas Graham, an author and the former managing director for international auditing firm KPMG, is being accused by former teen model, Nikki Henry, of grooming her as a sex slave when she was as young as 14 years old.  She has filed a lawsuit against Graham in Manhattan Supreme Court under the state of New York's Child Victims Acts, which offers a one-year window for alleged victims of abuse to seek damages against their aggressors.  Henry has claimed that the business executive "used company credit cards to indulge his lurid fascination with young girls."
The lawsuit further states Graham has always had a taste "for young women, sadomasochistic sex, and dungeons."  He reportedly met Henry, 31 years his junior, at a modeling event in Union Square in 1995 and the two began a relationship sooner after which included hotel room meet-ups and "brutal S&M sessions."  This partnership latest, according to Henry, for many years and just recently dissolved.
It impacted the impressionable young women, now 38, deeply.  She claimed she never moved on with her life – got married or had children – because of Graham, now 69.  Henry said she largely isolated from the outside world and made to live in fear.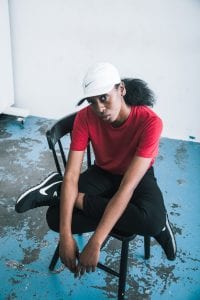 "All I have now is fear," she said, adding that Graham used his money to "wine and dine" her.
"I was 14, 15 going to Gramercy Tavern," she said. "He took me to see the Chippendale dancers when I was 15.  I think I was 16 when we went to England."
The woman's attorney, Paul D'Emilia, said, "The audacity of Mr. Graham's actions are stunning.  He didn't even feel a need to sneak around."
Graham was close with media mogul Robert Maxwell whose daughter helped the late Jeffrey Epstein find underaged girls to be sex slaves.  Henry Graham used this friendship and "refined his appetites…through his friendship with Maxwell and his entourage."
Epstein indictment for his sex trafficking crimes said, in part, "in order to maintain and increase his supply of victims, Epstein…paid certain of his victims to recruit additional girls to be similarly abused."  The financier would eventually hang himself in a jail cell, the official report stating, "On Saturday, August 10, 2019, at approximately 6:30 a.m., inmate Jeffrey Edward Epstein was found unresponsive in his cell in the Special Housing Unit from an apparent suicide at the Metropolitan Correctional Center (MCC) in New York, New York.  Life-saving measures were initiated immediately by responding staff.  Staff requested emergency medical services (EMS) and life-saving efforts continued.  Mr. Epstein was transported by EMS to a local hospital for treatment of life-threatening injuries, and subsequently pronounced dead by hospital staff.  The FBI is investigating the incident."
Graham has responded by denying Henry's allegations and claiming that the two did not start dating until the model was in her 20s.  He has also accused her of being an abuser and has reportedly taken out seven personal protection orders against her over the years.  He said he had to call the police repeatedly.
"This current accusation that she is making is simply a continuation of the harassment process," he said in a media interview, adding that Henry's lawsuit is "clearly slanderous."
Sources:
Ex-teen model claims NYC exec tied to Ghislaine Maxwell used her as sex slave
What We Know So Far About Jeffrey Epstein's Sex Trafficking Case