Metro Detroit woman is still missing after shootout at cottage up north.
---
Adrienne, better known as Ada, Quintal, a 47-year-old resident of Southfield, has been missing since October, and the Benzie County Sheriff's Office recently released the woman was involved in a shootout with two other people right before she disappeared.  They reported that on October 17, Quintal was at a family cabin in Honor, Michigan, near Traverse City.  The last person she spoke with was a family friend in the metro Detroit community of Warren at around 2:30 A.M, whom she called frantic, saying she feared for her life.  No one has heard from her since this time.
About ten minutes after the call, Benzie County Central Dispatch said it received a 911 transfer from the Michigan State Police Metro Dispatch from the same family friend who indicated that Quintal was involved in a shooting with two men.  She had shot one of them in the face.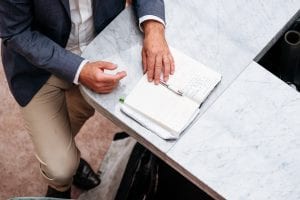 When officers arrived at the cabin, Quintal and the two men were already gone.  Multiple bullet holes were discovered in a window, and according to the report, indicating shots were fired from inside of the residence to the outside.  Police found a handgun registered to Quintal.  Her purse and phone were nearby.  No blood was found in the home or outside.
Police used search dogs and a thermal imaging camera to comb the wooded area but found no sign of her.  The Community Emergency Response Team (CERT) reported, "The search did not turn up any new evidence supporting any theories around the recent disappearance."  Authorities expect foul play.
Sheriff Ted Schendel called Quintal's boyfriend, also of Southfield, a "subject of interest" and said investigators "have talked with him and family," but no one has been brought into custody.  Schendel said, "we don't believe she's here anymore," referring to the tri-county area, and added that agencies are still looking for her downstate.  Officers are also in the process of interviewing potential witnesses in Benzie County.
Quintal's son, Nick White, said in an interview his "mother was doing work on the house and getting ready for hunting, hanging out and enjoying the wildlife."  She went on the trip with her boyfriend, and White said the boyfriend returned to Southfield without her a couple of days before his mother's frantic call.  White added he was told the boyfriend was up there with his mother and came home to drop off supplies.  They were working on renovating a condo.
The Benzie County Sherriff's Office's official release states: "The Benzie County Sheriff's Office and the Michigan State Police are asking for assistance from the public with locating a missing female.  It is unknown at this time if she is missing voluntarily or in danger.  On 10/17/2019 at approximately 2:45a.m., the female, identified as Adrienne Quintal, called a third party in Warren, MI and asked for help.  The third party then contacted the Sheriff's office.  Deputies and Michigan State Police arrived on scene at 2:58 a.m. and observed evidence of possible foul play but were unable to locate Adrienne.  The Sheriff's Office and The Michigan State Police conducted a K-9 track and ground search of the area, without success.  Adrienne Quintal is a 47-year-old, white female who goes by the name Ada. She has long brown hair with brown eyes. She is approximately 5'7" weighing 125lbs. Adrienne had traveled from Warren, MI to a family cabin in Honor. MI.  Adrienne left behind her personal property, including her vehicle, cellphone, and purse.  Family and friends of Adrienne have not reported to have heard from her since 10/17/2019.  The incident is currently under investigation. If anyone has seen or heard from Adrienne please contact Benzie County Central Dispatch at 231-882-4487 or contact the Michigan State Police Silent Observer at 1-866-774-2345."
The family is offering at $10,000 reward for information leading to the discovery of Quintal's whereabouts.  They do not know if she has returned to Southfield is still near Traverse City.
Sources:
Michigan woman told friend she'd been in shoot-out with 2 men just before she disappeared
Search around cabin turns up no sign of missing Michigan woman