The lawsuit was filed after a course error caused a crash, causing delas and forcing visitors to miss practice sessions. Fans were later offered a merchandise voucher in place of a refund. The event's owners have since said that everyone has been to events canceled due to "weather or technical issues," and that they "hope people will understand."
---
A group of Formula One fans have filed a class action lawsuit against the Las Vegas Grand Prix, claiming that they were forced to leave the track before the start of a second practice session.
According to The Associated Press, the lawsuit was filed earlier this week by the Las Vegas-based Dimopoulos Law Firm and JK Legal & Consulting. The complaint names defendants including the Las Vegas Grand Prix and its owner, Liberty Media, and seeks at least $30,000 in damages.
The Associated Press notes that fans who bought tickets to the race's opening night were only allowed to see nine minutes of practice runs before Carlos Sainz Jr. ran over a water valve and damaged his Ferrari.
Race officials then inspected the course, causing a 2.5-hour delay and forcing the second practice session to be scheduled at 2:30am. During the interlude, crews removed 30 covers along a 3.8-mile track, and re-filled holes with sand and asphalt.
By the time that the second practice session commenced, most fans had already been asked to leave the venue as a safety precaution.
ESPN reports that Los Vegas Grand Prix officials quickly attempted to damage control, offering $200 merchandise vouchers to single-day ticket-holders who had missed out on the action.
However, this offer for compensation was not extended to visitors with three-day passes.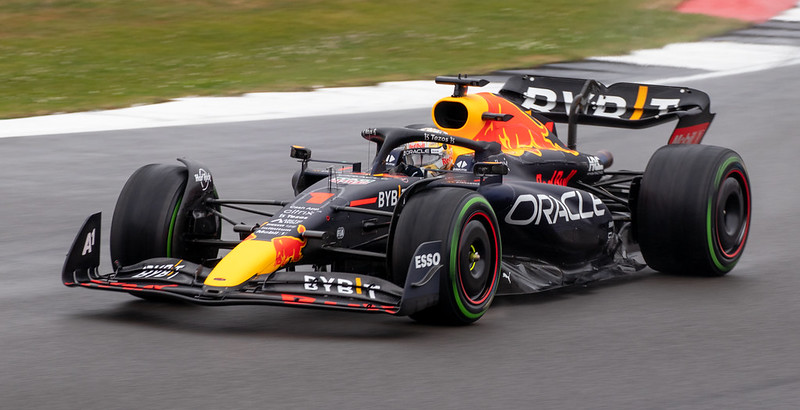 "There are a number of issues with that [compensation]," attorney Steve Dimopoulos told Reuters in a telephone interview earlier this week. "Clearly that [voucher] is not a refund that is sufficient."
"A lot of fans don't even want that," he added. "They want their money back."
"There are also a lot of peripheral issues of what about the people that came in from out of town and paid for substantial airfare and hotels," Dimopoulous said.
Race officials have since reiterated that they were forced to close the stands for safety reasons.
"We have all been to events, like concerts, games, and even other Formula One races, that have been cancelled because of factors like weather or technical issues," F1 President Stefano Domenicali and Las Vegas Grand Prix CEO Renee Wilson said in a joint statement. "It happens, and we hope people will understand."
A spokesperson for the Las Vegas Grand Prix said that the organization cannot otherwise comment on pending litigation.
"We cannot comment on the litigation," they said. "Our focus is on ensuring that our fans have an entertaining experience in a safe and secure environment which is always our top priority."
Sources
F1 fans file class-action lawsuit against the Las Vegas Grand Prix
Las Vegas GP hit with lawsuit after practice delays
Las Vegas Grand Prix facing lawsuit from F1 fans after event ends early