Boeing was recently hit with a lawsuit alleging racial discrimination.
---
A Boeing facility in North Charleston recently came under fire in a lawsuit alleging it discriminated against four African American employees. According to the four employees, Donta Alston, Kevin Austin, Jonathan Bennett, and Joel Washington, they were discriminated against based on race.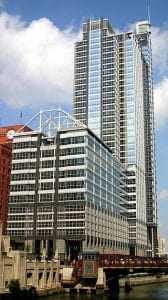 How were they discriminated against, though? What happened? Well, according to Alson, "despite his experience, Boeing has used him to train lesser qualified and better-paid workers who are white." He also alleges he has "not been paid at similar levels to his similarly situated white coworkers." On top of that, he claims that even though he has asked for raises, he has yet to be paid "similarly to his white coworkers."
Austin on the other hand claims in the suit he was demoted shortly after he went on "workers' compensation leave and claims only black employees were moved away from 'C shift' while white employees were not demoted." Additionally, he argues that he and other African American employees "have not been given lead position opportunities." Furthermore, he alleges "he has been under a "constant barrage of racial harassment, mistreatment, racially disparate mistreatment, workers' compensation retaliation, and violation of Defendant's own handbook policies procedures and promises."
As for Bennett, he alleges that one of his managers "showed racial favoritism toward white workers and put black workers in a paint shop building which he says was dirty and hazardous." Washington's complaints and allegations are similar to the other three, though he added that a "manager held up his promotion for an extended period of time while allowing white employees to receive promotions over him."
As a result of their alleged treatment, the four plaintiffs not only charge the company with racial discrimination, but are also claiming "breach of contract under Boeing's equal employment opportunity policy, and retaliation."
So far Boeing has pushed back against the allegations. Libba Holland, a Boeing spokesperson issued the following statement on Thursday:
Boeing adamantly denies the allegations in the lawsuit recently filed by four teammates in our paint organization. Diversity and inclusion are core to Boeing's values, and we believe in treating every person with respect and dignity. Our teammates' safety is our top priority, and we will continue to ensure that all teammates feel comfortable in their inclusive work environment. We do not tolerate discrimination and retaliation in the workplace, and we have many safeguards in place to ensure it does not occur. Boeing will continue to treat these teammates fairly as we treat all of our other teammates, but it will also vigorously defend itself.
This isn't the first time Boeing has been accused of racial discrimination. Earlier this year, African American employees sued the company after a noose was found on an employee's desk.
Sources:
4 employees at N. Charleston Boeing facility file racial discrimination lawsuit against company
Black Boeing employee sues company after finding noose at desk, says 'my work life is degrading'