An attorney for Fox News said that any decision to release redacted communications between network employees could discourage other defamation defendants from settling claims.
---
Fox News filed court documents claiming that it settled a massive $787.5 million defamation lawsuit with Dominion Voting Systems to "buy peace," while repeatedly emphasizing that it strongly opposes motions to unseal additional evidence redacted during trial.
According to CNN, Fox attorney Katharine Mowery said that her client only agreed to pay Dominion Voting Systems the better part of $1 billion because it felt that continuing litigation could come at a higher cost.
"Fox agreed to settle this case, with this Court's encouragement, in large part to bring an end [to] the continued media spectacle, and chill on First Amendment rights, that this case had become," Mowery wrote in court documents.
Mowery further said that allowing previously redacted material to be released into the public domain could discourage other defamation defendants from reaching settlements.
"It would create profoundly perverse incentives the next time parties are encouraged to settle a high-profile trial," she said. "After all, if $787.5 million is not enough to buy peace, parties will certainly think twice before settling in the future."
The Associated Press notes that Fox News filed its motion after reports from The Associated Press, The New York Times, and National Public Radio asked a Delaware-based judge to release "mostly private" text messages and other correspondence between Fox employees shortly after the 2020 presidential election.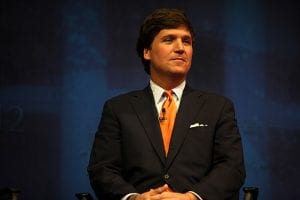 The information, notes The Associated Press, was uncovered during Dominion's lawsuit.
The Associated Press observes that Dominion attorneys managed to uncover a "vast trove of evidence," much of which demonstrated that Fox News and its personalities did not believe false allegations about Dominion.
Nevertheless, Fox News allowed its hosts and guests to continue propagating conspiracy theories, largely because the stories rated high with conservative viewers.
As LegalReader.com has reported before, some of the messages showed prominent Fox hosts—including Tucker Carlson—privately deride former President Donald Trump.
"I hate him passionately," Carlson wrote in one text.
Carlson has since been fired from Fox News.
"They have not been shy about sharing the communications with the most potential to grab headlines," Mowery wrote of other news networks.
However, David McCraw, senior vice president and deputy general counsel at the New York Times, said that the company is disappointed by Fox News's continued opposition.
"Fox's lawyers argue that unsealing the court documents will harm journalism and undermine the First Amendment, when in fact the best interests of the public and journalism are served by judicial transparency, not secrecy," McCraw said.
Sources
Fox News opposes fellow journalists' requests for Dominion lawsuit documents
Fox says it settled Dominion lawsuit to 'buy peace,' as it tries to block release of more material in the case