The lawsuit alleges that an Escambia County school district removed nearly one-dozen books that discussed "inappropriate" subjects including race, gender identity, and sexual orientation.
---
A coalition of free speech advocates, including parents and a prominent publisher, have filed a lawsuit against a Florida lawsuit accused of removing at least 10 books related to race, gender identity, and sexual orientation.
According to NBC News, notable plaintiffs involved in the complaint include Penguin Random House and PEN America, a non-profit organization that supports free expression in literature.
Two local families and five individual authors, whose books were removed from the district library, have also joined the lawsuit.
Together, they allege that the Escambia County School District and the Escambia County School Board in Pensacola, Florida, violated the First Amendment by "depriving students of access to a wide range of viewpoints, and depriving the authors of the removed and restricted books of the opportunity to engage with readers and disseminate their ideas to their intended audiences."
Attorneys for the plaintiffs also argue that the book removals violate the equal protection clause of the Fourteenth Amendment, insofar as the "books being singled out for possible removal are disproportionately books by non-White and/or LGBTQ authors, or which address topics related to race or LGBTQ identity."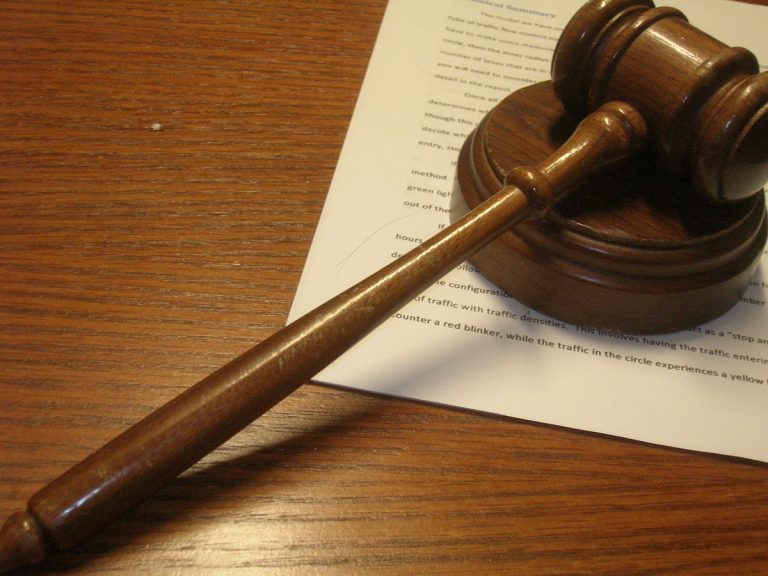 "This is no accident," the lawsuit alleges. "The clear agenda behind the campaign to remove the books is to categorically remove all discussion of racial discrimination or LGBTQ issues from public school libraries."
"Government action may not be premised on such discriminatory motivations," the complaint adds.
NBC News notes that, while the school board did not immediately respond to requests for comment, a member of the school board said that they are surprised by the filing.
"We have been removing books that have been called inappropriate, pornography," Escambia School Board member Bill Slayton said. "I guess I'm a little surprised because this is going on all over the state of Florida, just here."
"My reaction is our procedures are following what we have been told we have to do," Slayton said, apparently referencing recently-enacted state laws restricting the discussion of most topics relating to race, gender identity, and sexual orientation in Florida classrooms.
NBC News reports that author plaintiffs wrote the following five books, which were removed from the school library:
Uncle Bobby's Wedding¸ by Sarah Brannen;
All Boys Aren't Blue, by George M. Johnson;
Two Boys Kissing, by David Levithan;
When Aidan Became a Brother, by Kyle Lukoff; and
Out of Darkness, by Ashley Hope Perez.
The other five removed books include American classics, like Kurt Vonnegut's Slaughterhouse Five and The Kite Runner, written by Afghan-American novelist Khaled Hosseini.
PEN America C.E.O. Suzanne Nossel said that the freedom to read different books is "guaranteed by the constitution."
"In Escambia County, state censors are spiriting books off shelves in a deliberate attempt to suppress diverse voices. In a nation built on free speech, this cannot stand," Nossel said in a statement. "The law demands that the Escambia County School District put removed or restricted books back on library shelves where they belong."
Lindsay Durtschi, one of the parents involved in the claim, said that the district's decision to remove certain books could harm children.
"Without diverse representation in literature in school libraries and inclusive dialogue in the classroom, we are doing irreparable harm to the voices and safety of students in Florida," Durtschi said. "Our children need the adults in their lives to stand up for the promise of inclusion and equity."
Sources
Florida School District Is Sued Over Book Restrictions
Penguin Random House and Florida parents sue school district over book bans