Delta 8 carts have developed a market for themselves. They are prefilled containers of THC oil that we attach to a reusable battery.
---
Delta 8 THC is one of the famous cannabinoids that has received significant attention due to its impact on the body. It is good when you want to experience psychoactive over your body. These are useful in treatment as well. There are different ways to consume it. And one such way is the use of Delta 8 carts. It is found in the tubes in which delta-8 THC oil is filled. 
If you look inside these tubes, you will find an evaporator. These evaporators will heat the oil content and turn it into vapor. After that, you can vape the content and create a mood that will send you straight to the moon in one shot.
Working on Delta 8 Carts
Delta 8 carts are the same as those for disposable vapes. There is only one exception: these carts work on batteries. The carts are usually small in size and are created as a pen or tube. After the purchase, fill the tube with delta 8 THC oil and turn on the battery. In some Delta 8 carts, after turning on the battery button and consuming it. While in others, we inhale through the mouthpiece of the pen.
There are three main parts of the Delta 8 carts.
Chamber: This is where we fill the required delta 8 compound or liquid.
Atomizer: This is the part that vaporizes the liquid content. 
Mouthpiece: This is the place where we inhale the delta-8 vapors.
Why Are Delta 8 Carts Considered the Future of the Cannabis Industry?
Delta 8 carts are easy to consume and highly effective small portable devices. They provide a clean way to enjoy the delta 8 THC. You don't need to prepare anything to use them.
So, there are many reasons it is considered the future of cannabis.
We have seen a drastic increase in the demand for Delta 8 carts recently. This is because of the advantages of simple consumption. We cannot find it anywhere else. So, as a result, more and more people are going after it. And another fact is that many states and countries are making the intake legal.
Friendliness with the Environment
The intake of Delta 8 carts is considered to be more environmentally friendly. This is because they are mess-free. It will also have a lower carbon footprint.
The intake of these carts is beneficial to health as well. They help in the treatment of cancer, too. It is considered to be the best alternative to smoking. In addition, this product contains fewer harmful ingredients.
We have a wide variety of flavors available in this category. Some are bud pop, Hollywood CBD, and many more options. And there are chances that you can create some customized flavors, too. So get the best out of it.
With the advancement and development of technology, we see the quality of these carts increasing daily. It creates a more effective environment for the user. These improvised technologies will make the extraction of delta 8 easier at a high potency level. And we can use this cart for a more extended period.
Research about the Opportunities Created for Delta 8 Carts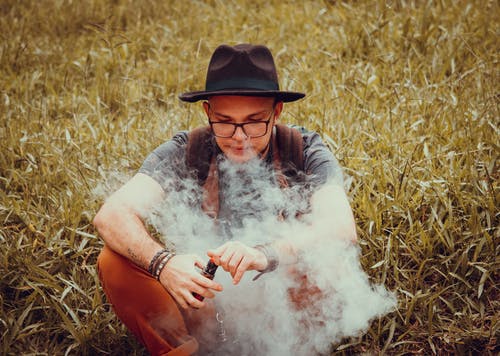 After a research study conducted by an individual, we got different reasons to increase the usage of Delta 8 carts. These pieces of evidence of opportunities are as follows:
According to a study conducted by the National Cancer Institute, the use of Delta 8 helps treat cancer. The delta-8 content in that cart helps shrink the size of cancer tumors.
It is also found in an Israeli study that using these products helps in chemotherapy and radiation. In addition, they tend to reduce the feeling of uneasiness and vomiting.
And there was research done by universities also. They show that using these carts and intake of delta 8 will help increase patients' appetites. These are specially for HIV and AIDS.
They tend to work as anti-anxiety medications. So we should continue using these Delta 8 carts.
Challenges and Legality Faced By Delta 8 Carts
After studying future opportunities for Delta 8 carts, We need to focus on the various challenges that the intake of these carts faces.Despite the Farm Bill 2018, which generated between $10,000 and $50,000 in the product, lawmakers rejected it.
Marielle Weintraub, president of the US Hemp Authority, has also released the statement. He said that the Delta 8 and its cart would be banned in the country. This is because it comes under the category of a controlled substance.
It was found in Tennessee by a shop owner before opening his store in Chattanooga. He has to invite law enforcement officials to test these Delta 8 carts. It is done to check if they abide by the laws made by the state.
According to news reports, until January 2023, around 21 states in the United States have banned or restricted the use of Delta 8 and its carts. It includes Alaska, California, Colorado, Delaware, North Dakota, Iowa, and many more. The list is long.
The DEA is in a campaign to close all operations related to Delta 8 carts. They have included it on the list of controlled substances. When Congress passed the bill, they put hemp in the category of intoxicating. But Delta 8 and its carts are intoxicating, which gives the DEA the power to shut them down.
New York is considered the latest state to ban delta-8 THC and its products. Its health department has released rules and regulations. In that respect, they have prohibited the companies from selling, producing, and distributing these carts.
According to the Michigan Marijuana Regulatory Agency, Delta 8 and Delta, 8 carts are regulated. Therefore, they need to have their product undergo several tests before placing it up for purchase.It results from a bill signed by the governor of Michigan, Gretchen Whitmer. In this, they introduce HB 4517 and HB 4742, which place THC in the hemp category.
So the pathway for a Delta 8 cart is quite tricky, even after many advantageous uses. Some manufacturers and producers must work hard to make it acceptable in the industry. It is one of the booming products.
Conclusion
Delta 8 carts have developed a market for themselves. They are prefilled containers of THC oil that we attach to a reusable battery. These are considered to be less psychoactive in comparison to delta 9. There are various types of these carts available on the market. 
Each has a unique set of features. Some might have strong flavors. Some carts are more potent than others. And some carts are more affordable for the user. Whether the intake of these carts is good or not is your decision. Research is still underway to make it more explanatory. You can enjoy them after seeing their legality in your state. Always start in small dosage only.
References:
https://usatales.com/delta-8-thc-carts-the-future-of-cannabis-consumption/
https://www.siliconvalley.com/2022/11/14/delta-8-carts-whats-the-research-say-are-they-any-good/#:~:text=Delta%208%20carts%20or%20cartridges,liquid%2C%20turning%20it%20into%20vapor.
https://www.healthline.com/health/are-delta-8-carts-safe#research