GameStop has a new plan to stay afloat.
---
The popular stop for avid gamers, GameStop, has announced its plan to dish out $100 million in cryptocurrency to help developers make nonfungible tokens for the market.  The company said it would initiate a marketplace for the tokens later in 2022 in partnership with an Australian blockchain startup platform, Sydney-based Immutable Pty. Ltd.  The small startup has roughly 35 total employees across all of its locations and generates $2.19 million in sales, according to its website.
The Australian company will develop the marketplace on its Immutable X, which uses the blockchain-based computer network Ethereum.  GameStop will also produce a fund with Immutable of up to $100 million to be distributed to developers, which would be developed using Immutable's cryptocurrency called IMX.
Immutable has agreed to pay GameStop up to $150 million worth of IMX if GameStop's marketplace meets certain expectations it has outlined.  GameStop's has employed more than twenty people to run a new division.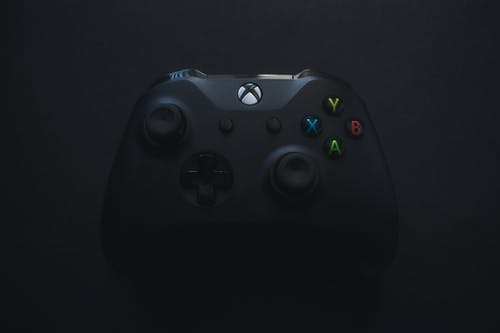 The gaming store made significant changes last summer to its executive team in an effort to recoup years of losses.  The company named two long-time Amazon employees as its chief executive and chief financial officer, and shareholders voted Ryan Cohen as chairman.  However, the efforts to turn around the company have so far been mediocre at best.  The new leadership team is hoping the cryptocurrency option is what it will take to see the profits it needs..
"You won't find us talking a big game," said Cohen in June. He added, "We have a lot of work in front of us, and it will take time."
Cohen said at that same meeting with investors, "You guys inspire us to think bigger, fight harder and work longer each day." He added that the investors have "ushered in a whole new era" at GameStop.
Damien Browne, an accountant for a large technology company echoed these sentiments and showed empathy for Cohen, saying, "He's fighting a war against people trying to destroy the company.  The folks here are as hyper-focused on the company as I've been, so it's nice to share the same level of interest."
The cryptocurrency grant fund is denominated in Immutable X's IMX tokens, an estimated 56,209,850 tokens worth over $200 million.  The fund is capped out at $100 million.  Cryptocurrency, in general, has ballooned in recent years, ushering in a new means for those to pay and invest in products and services.
GameStop, which began as a chain of quaint storefronts at which gamers could trade in used games for credits towards new ones, has had to evolve time and again over the years to keep pace with the changing gaming landscape and come up with ways to offer more online.  Now, it needs to once again head in a brand-new direction if it plans to stick around in the tough market and transform its company into something that gamers expect throughout the industry.
Sources:
GameStop to launch NFT marketplace with Ethereum Layer 2 Immutable X
GameStop Partners With Australian Blockchain Startup to Develop NFT Marketplace