The pandemic has taken a significant toll on children worldwide.
---
The pandemic has certainly taken a toll on everyone's overall health and well-being, including mental health.  As the world struggles with the uncertainty of the coronavirus and the seemingly never-ending nature of this 'new normal,' some of the most vulnerable populations are being affected.  One of these is children, a new survey shows.
Almost 1,000 teaching and support staff responded to a survey from the children's mental health charity, Place2Be, and the National Association of Head Teachers (NAHT).  This new survey shows that here has been a 77% increase in the number of children needing mental health treatment for severe conditions amid the crisis.
The same data showed that an estimated "409,347 under-18s were referred to the NHS in England for specialist care for issues such as suicidal thoughts and self-harm between April and October 2021."  This demonstrates a need for increased support from caregivers, schools and others in the field.  The government plans to send 400 mental health teams to support schools by 2023.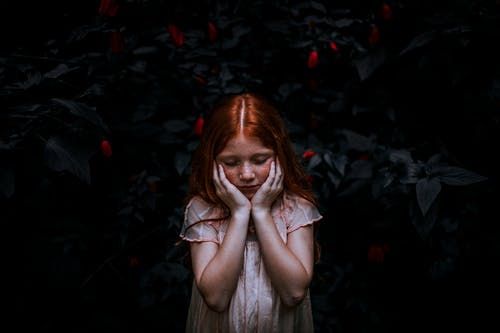 The NHS Digital survey shows referrals data analyzed by the Royal College of Psychiatrists for the BBC, includes the most serious cases where a child faces a crisis situation related to an eating disorder, self-harm or suicidal thoughts.  In the same six-month period in 2019, there were "230,591 referrals for under-18s.  There were 349,449 under-18s in touch with NHS child and adolescent psychiatric teams at the end of October 2021."
While traditionally, only children and students who are facing dire crisis situations are referred immediately to specialist care, schools are reporting such as surge that these services need to be extended to serve all of those in need.  More children would benefit from ancillary services such as counseling and in- and outpatient treatment as well as adequate follow-up care.
Other beneficial ancillary services are being rolled out, including extracurricular activities that children enjoy, including music, sports, theatre and ways to be involved with peer groups for support.  Those once "nice-to-have" programs are being re-rolled out across the board.
The survey showed that it's the adolescent groups that has found COVID to be especially challenging.  The data reveals "almost half of secondary schools (46%) said pupils' mental and emotional health was the biggest challenge in helping them catch up with learning, in recent government research."  This partially has to do with lockdowns and remote learning, returning only to go back again.  Children feel anxious and depressed and there is a sense of feeling 'socially awkward' going back and forth, trying to catch up with peer interactions.
Harley, in high schooler, feels that pressure.  He said, "It was very uncomfortable for the first two or three months. Some of us had put on weight and it felt awkward.  The time I lost with my friends didn't help and it took me a long, long road to get back."
Schools are just trying to add staff and funding while finding ways to retain those already on the roster.  But many are facing the reality of teachers exiting and individuals unwilling to step in..  It's been tough for everyone who is tasked with helping children find their way.
Sources:
Children's mental health: Huge rise in severe cases, BBC analysis reveals
Record number of children referred for serious mental health issues in pandemic