Please see correction at beginning of article.
---
Editor's note: It was brought to our attention that this article erroneously linked to the French company, GEFCO. Legal Reader apologizes for this error. The company involved is the GEFCO in the U.S., link here. Yesterday, GEFCO and an employee were hit with a wrongful death lawsuit regarding a work-site fatality that occurred back in February. The suit was filed by Destina L. Rivas, the wife of Eriberto Rivas. Mr. Rivas was killed in an industrial accident on February 23 at GEFCO. Edward Sawyer is the employee named as a defendant in the suit, along with GEFCO.
At the moment, the suit is seeking an "undisclosed amount for exemplary or punitive damages, in such amount as is just and reasonable, exceeding by a very great extent the jurisdiction amount of $75,000, together with interest and costs thereon." According to court documents, some of the damages listed in the suit include "grief, mental pain, and anguish, funeral and burial expenses, the loss of future financial support of contributions of money to the family, the pain and suffering of Eriberto and more."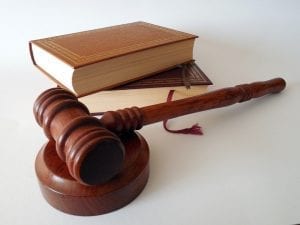 What happened, though? What kind of work-site accident occurred that resulted in Mr. Rivas' death? According to the suit, Mr. Rivas was "picking up two Roadtec street sweepers at GEFCO." Sawyer "was operating a Roadtec street sweeper to load it on Eriberto's trailer." According to the suit, as Sawyer "drove the street sweeper on the trailer, he struck Eriberto Rivas and pinned him between another Roadtec street sweeper." Tragically, Rivas passed away from his injuries.
Mrs. Rivas' lawsuit argues that "Sawyer failed to exercise ordinary care while loading the sweeper on the trailer, which caused the equipment to collide with the other at a high rate of speed, putting those present in danger." Additionally, the lawsuit claims that "Sawyer's operation of the equipment violated provisions of the Occupational Safety and Health Administration's regulations and safety regulations under the Oklahoma administrative code." It further states:
"Defendant GEFCO, Inc., as the owner of the equipment being loaded, failed to use ordinary care to avoid lending and/or providing a dangerous instrumentality to Defendant Sawyer when it knew or reasonably should have known under the circumstances that Defendant Sawyer was careless, reckless, and/or incompetent to drive it."
In addition, the suit argues that the company "failed to properly train and supervise Sawyer and failed to implement and enforce appropriate safety policies involving putting sweepers on trailers."
When EPD personnel arrived at the scene, they found Mr. Rivas "lying on the ground unresponsive" and interviewed Sawyer.
According to the EPD report, Sawyer stated that "when the machine got on flat ground of the trailer it took off and he didn't have time to react." He added that "the machine pinned Eriberto Rivas in between the two machines," and said, "he put the machine in neutral and it then released Eriberto."
Sources: