Allowing young people to receive hormone therapy improves mental health and may prevent self-inflicted death, study shows.
---
A new study published in the New England Journal of Medicine suggests that gender-affirming hormones can lead to an array of mental health benefits in the younger generation of transgender and nonbinary individuals. The study, conducted by the Manne Children's Research Institute in Chicago, followed 300 adolescents and young adults ages 12 to 20 for two years after they initiated hormone therapy.
What the research team found was a decrease in depression and anxiety as well as an increase in positive mood and overall life satisfaction. Approximately 70% of the participants who began the study with depression found it ease in severity, as did 40% of the participants who began the study with anxiety. Essentially, as the adolescents' appearance congruency increased (their level of comfort in their own body), their mental health and quality of life improved.
Researchers found particular success among the small portion of subjects who had not yet been through puberty or had received hormone blockers, also known as puberty blockers, to prevent the effects of puberty. This is because, at the end of the day, puberty makes achieving appearance congruency more difficult. Yet, in 2021 alone, two dozen state legislatures introduced bills that would restrict or ban gender-affirming care for teens. Four states—Alabama, Arkansas, Arizona, and Tennessee—enacted these bans.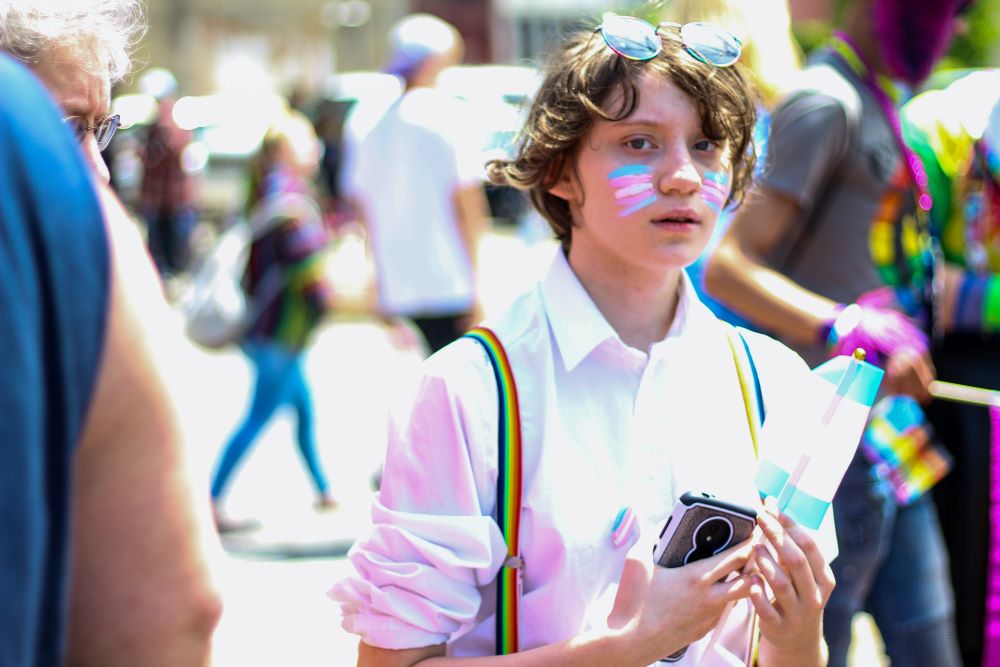 Speaking on the study, Carl Streed, Jr., a doctor and lead researcher at Boston Medical Center's Center for Transgender Medicine and Surgery, said, "It's nice to have a structured analysis that supports what I and others experience in practice. This is another big contribution to saying that gender-affirming care is in fact evidence-based and has benefits and should be standard of practice at this point."
Broader research suggests early access to gender-affirming care is particularly due to the high suicide rates among trans and nonbinary youth—even two of the study's own participants, who had access to care, tragically took their own lives.
In the past several years, there has been an increased amount of research on gender-affirming care, due in large part to the National Institutes of Health's 2016 announcement that transgender-identifying minorities are a health disparity population for research. This new study stands out as one of the few to look solely at the effects of hormone therapy, particularly testosterone and estradiol hormone treatment.
The authors of the study plan to continue their work with the same set of subjects to assess long-term results, addressing another hole in current research. They are also conducting a similar study focusing on puberty blockers.
Diana Tordoff, a researcher at Stanford who has done her own studies on gender-affirming care and mental health, stated, "Access to gender affirming care is fundamentally a human rights issue. Trans people and their families deserve high quality science and research with which to make their own person medical decisions and to inform evidence-based clinical guidelines—not just for access to gender-affirming care, but also for preventive care, screening, and treatment for a wide range of health issues that impact all people."
More studies will likely follow to further analyze the benefits versus the risks of enabling young people to undergo gender transition surgery. There still exists very polarizing views on this topic.
Sources:
Mental health benefits of gender-affirming hormones for teens persist for two years in new study
Psychosocial Functioning in Transgender Youth after 2 Years of Hormones 
Mental Health and Timing of Gender-Affirming Care
Sexual and Gender Minorities Formally Designated as a Health Disparity Population for Research Purposes