A discrimination lawsuit was recently settled for $35,000 between an Edgewater hotel and a former employee, Rosa E. Lopez. The lawsuit was originally filed because Lopez claimed the hotel "paid men more money — including her own son — per hour to do the same work and then fired her for complaining about it." As a result of the settlement agreement, the hotel, Homewood Suites, will also be "required to submit to state monitoring of its hiring salary-setting and complaint-handling processing for two years," according to Attorney General Christopher Porrino.
The settlement agreement also suspended a "$10,000 civil penalty against the hotel." However, that penalty can always be reinstated if the "hotel violates the state's Law Against Discrimination or does not adhere to the settlement." Additionally, the hotel is also required to "undertake a variety of internal reforms," such as "appointing a payroll auditor to review payroll records and make sure there are no wage discrepancies among male and female workers who did, or presently do, similar work." If any discrepancies are found, the auditor must "identify any pay discrepancies and suggest how to resolve them."
In a statement regarding the matter, Attorney General Christopher Porrino said:
"This settlement resolves some very troubling allegations and should serve to remind employers across New Jersey that disparate pay for the same work based on gender — or any type of 'other-ness' for that matter — will not be tolerated. We live in the 21st century. Equal pay for equal work is not just some feel-good platitude. The notion of any employer — let alone one that is part of a national hotel chain — paying women less than men for the identical work is appalling, and could not be allowed to stand."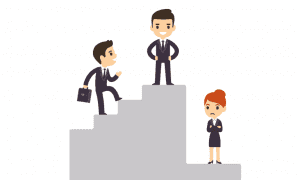 But what happened exactly? What was Lopez's job at the hotel? For starters, Lopez worked as a housekeeper at the hotel and was paid $8 per hour. However, the lawsuit claimed that "six male employees, including her son, were later hired to do the same job, but at a higher starting wage of $9 to $10 an hour."
Despite receiving a 20-cent-an-hour raise back in August 2012, she was still earning less than her male counterparts. In an effort to add to her meager earnings, she decided to begin "working as a part-time shuttle driver for $10 an hour in addition to her housekeeping duties." When she voiced her complaints about the wage disparity to both the general manager of the hotel and her direct supervisor, she was essentially ignored and "nothing changed."
Then, in September 2014, "she raised the issue with Homewood Suites owner Minesh Patel and he claimed he would look into the situation and get back to her." Unfortunately, Lopez did hear back about her complaints, just not in the manner she was hoping for. Instead of addressing her complaints properly, the "general manager called Lopez into his office, fired her, and then scolded her for complaining directly to the owner." It was after that incident that Lopez reached out to the state Division on Civil Rights and filed the lawsuit against the hotel.
Sources:
Woman Gets $35K In Gender-Discrimination Lawsuit Against Hotel
New Jersey AG files complaint over hotel pay for fired female housekeeper
Join the Discussion