The lawsuit claims that Georgia's decision to prohibit hormone therapy while permitting physicians to prescribe puberty blockers could have significant adverse consequences for transgender children.
---
Four Georgia families have filed a lawsuit seeking to prevent the state from enforcing a recently-enacted ban on so-called gender-affirming care.
According to Georgia Public Radio, the law—which will take effect on July 1st—prohibits physicians from performing gender-affirming care on any transgender person under the age of 18.
Gender-affirming care, notes Georgia Public Radio, can include hormone therapy and irreversible surgical procedures.
The law, Senate Bill 140, does permit doctors to prescribe puberty blockers for underage transgender children.
However, some physicians claim that the long-term use of puberty blockers could be unsafe, and that any treatment should also include more intensive hormone therapy.
The American Civil Liberties Union, one of three organizations representing the four families, said that Georgia's decision to permit puberty blockers while banning hormone therapy is "misguided."
"Puberty blockers act as a bridge to the next decision point for parents, youth, and their doctors," the American Civil Liberties Union said in a statement. "Allowing transgender adolescents the use of puberty blockers while banning them from receiving hormonal care is constructing a bridge to nowhere."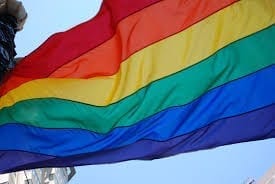 All four of the plaintiff families, who are referred to in court documents only by pseudonyms, claim that the ban on gender-affirming care deprives them of their right to make informed decisions pertaining to their children's medical treatment.
"This law is targeting transgender youth, their families, and the providers who are following the standards of care," plaintiff Emma Koe said. "It is taking away my right as a parent to decide what medical care is best for my daughter."
"Having access to gender-affirming care means my daughter can be the girl she has always known she is," Koe added. "She can grow, develop, and live a happy, authentic life just like any other child in Georgia."
The Southern Poverty Law Center, which is also representing plaintiffs in the claim, said that prohibitions on the extent or availability of care are cruel.
"Prohibiting access to necessary medical care is just cruel," S.P.L.C. attorney Beth Littrell said in a statement. "Laws like this are predicated on prejudice, misinformation, and manufactured fears, and they are as indefensible as they are unconstitutional."
Kara Richardson, a spokesperson for Georgia Attorney General Chris Carr, said that the Attorney General's Office has yet to receive a copy of the lawsuit.
"That said, the Attorney General will do his job, which includes defending laws passed by the General Assembly and signed by the Governor," Richardson said.
Georgia Public Radio notes that a similar ban was recently struck down by a federal court in Arkansas.
In that ruling, the judge said that any far-ranging ban on gender-affirming care violates families' First, Fifth, and Fourteenth Amendment rights.
The court also found that restrictions on gender-affirming care have the potential to injure minors.
Other Republican-led states—including Alabama, Arizona, Florida, Idaho, Indiana, Iowa, Kentucky, Mississippi, Missouri, Montana, Nebraska, North Dakota, Oklahoma, Tennessee, Texas, Utah, South Dakota, and West Virginia—have passed or enacted similar restrictions on gender-affirming care.
Sources
Families sue Georgia over transgender health care law
Parents of transgender youth are suing to block Georgia's gender-affirming care ban