Mark Walters, the host of Armed America Radio, claims that ChatGPT defamed him when it responded to a journalist's request for a case text summary by making bizarre and entirely unfounded claims that Walters had defrauded and embezzled funds from a non-profit organization that had recently given him an award.
---
A Georgia-based radio host has filed a defamation lawsuit against OpenAI, claiming that ChatGPT generated and propagated false information.
According to The Verge, the lawsuit was filed on behalf of Mark Walters, the host of Armed America Radio.
Walters, who bills his show as the "loudest voice in America fighting for gun rights," claims that ChatGPT misinterpreted publicly-accessible information, generating content that indicated the Armed America Radio host had defrauded and embezzled funds from a non-profit organization.
ChatGPT, notes The Verge, created the allegedly defamatory content in response to an information request submitted by journalist Fred Riehl.
Riehl had asked ChatGPT, a popular and ordinarily free-to-use artificial intelligence program, to summarize a lawsuit that the Second Amendment Foundation had filed in a federal court.
In its lawsuit, the Second Amendment Foundation accused Washington state Attorney General Robert Ferguson of "misuse of legal process to pursue private vendettas and stamp out dissent."
Walters was never a party to the Foundation's lawsuit, nor was he even named in the complaint.
However, ChatGPT appears to have not only misstated the facts of the Second Amendment Foundation's claim, but erroneously implicated Walters in an embezzling scheme.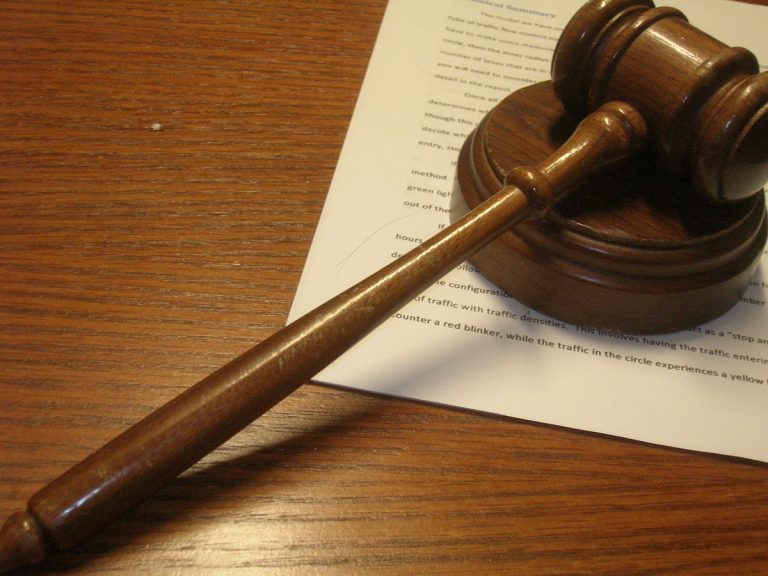 When responding to Riehl's request, ChatGPT generated a "complete fabrication" suggesting that the lawsuit accused Walters of embezzling funds while employed by the Second Amendment Foundation.
Somewhat interestingly, when Riehl asked ChatGPT to expand on the elements of the claim that supposedly involved Walters, the program "doubled down," creating what the radio host's attorneys have since characterized as "hallucinations."
"Defendant Mark Walters ('Walters') is an individual who resides in Georgia. Walters has served as the Treasurer and Chief Financial Office of SAF since at least 2012. Walters has access to SAF's bank accounts and financial records and is responsible for maintaining those records and providing financial reports to SAF's board of directors," ChatGPT wrote.
"Walters owes SAF a fiduciary duty of loyalty and care, and is required to act in good faith and with the best interests of SAF in mind," it continued. "Walters has breached these duties and responsibilities by, among other things, embezzling and misappropriating SAF's funds and assets for his own benefit, and manipulating SAF's financial records and bank statements to conceal his activities."
But, as ARS Technica reports, Walters never worked at the Second Amendment Foundation—he had, instead, received an award from the organization for his work promoting firearm rights.
ChatGPT's response to Riehl "[bore] no resemblance to the actual complaint," and even "included an erroneous case number."
"Every statement of fact" in ChatGPT's summary "pertaining to Walters is false."
The New York Times notes that Google C.E.O. Sundar Pichai, who recently released a rival A.I. program, Bard, said that "hallucinations" are a recognized problem.
Pichai described several situations in which Bard appeared to have developed "emergent properties," or learned, unanticipated skills that the program had not been trained to perform.
Walters, who filed his complaint in Georgia's Superior Court of Gwinnett County, is seeking unspecified damages.
Sources
ChatGPT 'hallucination' falsely said radio host embezzled money, suit says
OpenAI faces defamation suit after ChatGPT completely fabricated another lawsuit
OpenAI is being sued by a Georgia radio host because ChatGPT accused him of a crime he did not commit
OpenAI sued for defamation after ChatGPT fabricates legal accusations against radio host