The lawsuit alleges that, while working with the Trump administration, Rudy Giuliani was frequently intoxicated, masturbated at work, and discussed selling presidential pardons for up to $2 million each.
---
A woman who says that she worked for Rudy Giuliani during the last two years of the Trump administration has filed a lawsuit alleging that Giuliani, the former president's personal attorney, discussed the possibility of "selling" presidential pardons and overturning the results of the 2020 general election.
According to NBC News, the 70-page lawsuit was filed in a New York court on Monday.
In her complaint, Noelle Dunphy claims that, after Giuliani hired her in 2019, he sexually assaulted her, harassed her, and refused to pay her fair wages.
Dunphy also alleges that Giuliani regularly made "sexist, racist, and antisemitic remarks."
CBS News reports that the lawsuit contained other disturbing allegations, including the following:
While working for the Trump administration, Giuliani drank "morning, noon, and night," and was so frequently intoxicated that his behavior was almost always unpredictable.
Giuliani took erectile dysfunction medication regularly, sometimes exposing his genitals and telling Dunphy that she was not allowed to work unless she "[took] care of this."
Giuliani repeatedly suggested that Dunphy's employment would not progress or continue unless she satisfied the former New York City mayor's sexual demands.
The lawsuit further claims that Giuliani "often demanded that Dunphy work naked, or in short-shorts with an American flag on them that he bought for her."
Giuliani also "demanded oral sex while he took phone calls," including calls with then-President Trump, saying that he enjoyed it because "it made him feel like Bill Clinton."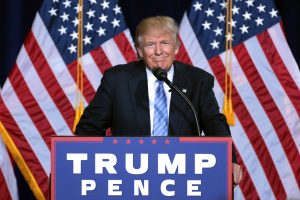 "She alleges that on several occasions she objected, clearly, that he did not respect those objections," an attorney for Dunphy said.
Attorneys for Dunphy say that their client recorded numerous conversations with Giuliani, including some that could substantiate her claims.
Now, Dunphy is seeking an estimated $10 million in compensatory and punitive damages.
While Dunphy says that Giuliani had hired her for $1 million per year, with additional opportunities to take pro bono and paid cases for then-President Donald Trump, the plaintiff asserts that Giuliani only paid her $12,000, reimbursing some business-related expenses and refusing to make any additional concessions.
Dunphy was eventually fired in January 2021.
A spokesperson for Giuliani has denied any and all wrongdoing.
"Mayor Rudy Giuliani unequivocally denies the allegations raised by Ms. Dunphy," spokesman Ted Goodman said in a statement. "Mayor Giuliani's lifetime of public service speaks for itself and he will pursue all available remedies and counterclaims."
Nevertheless, Dunphy maintains that Giuliani engaged in, or alluded to, numerous illegal acts while working with former President Donald Trump.
Giuliani had, for instance, told Dunphy that he had "immunity" from most claims, and "was selling pardons for $2 million, which he and President Trump would split."
Notably, the lawsuit does not claim that Giuliani or Trump ever actually sold a pardon.
While Dunphy attorney Justin Kelton told MSNBC that there is no recording of the pardon conversation, he hopes that additional evidence will be uncovered during discovery.
"We do expect that it will be corroborated in other ways," Kelton said, adding that another person—Lev Parnas—was present during the conversation, and may be contacted by Dunphy's legal team.
Aside from her far-ranging claims of potential pardon-related corruption, Dunphy also says that Giuliani explained how the Trump campaign could seek to challenge the results of the 2020 general election by asserting that "there was 'voter fraud' and that Trump had actually won."
Sources
Giuliani accused of offering to sell Trump pardons for $2 million each in new lawsuit
Lawsuit accuses Rudy Giuliani of sexual harassment, attempting to sell pardons, more