Attorneys for the victim's family claim that, despite Google having received repeated warnings that it was routing motorists over an abandoned and unmaintained bridge, it never updated its Maps service to avoid any potential accidents.
---
The family of a North Carolina man who died after driving his car off a collapsed bridge has filed a lawsuit against Google Maps, claiming that the Alphabet-owned service had received numerous complaints about a potential on-route hazard yet failed to take any action.
According to The Associated Press, Philip Paxon, a medical device salesperson and father of two, drowned on September 30, 2022, after he inadvertently drove his Jeep Gladiator off a bridge and into Snow Creek in Hickory, North Carolina.
Paxon was, at the time of the accident, driving home from his daughter's ninth birthday party.
While traversing an unfamiliar neighborhood, Paxon used Google Maps for directions home. However, Google Maps purportedly showed Paxon a route that would have necessitated crossing an abandoned and partially collapsed bridge.
The bridge, adds The Associated Press, had closed nine years earlier. While care of the bridge was contracted to a private company, the structure was never repaired.
"Our girls ask how and why their daddy died, and I'm at a loss for words they can understand because, as an adult, I still can't understand how those responsible for the GPS directions and the bridge could have acted with so little regard for human life," said Paxon's wife and widow, Alicia Paxson.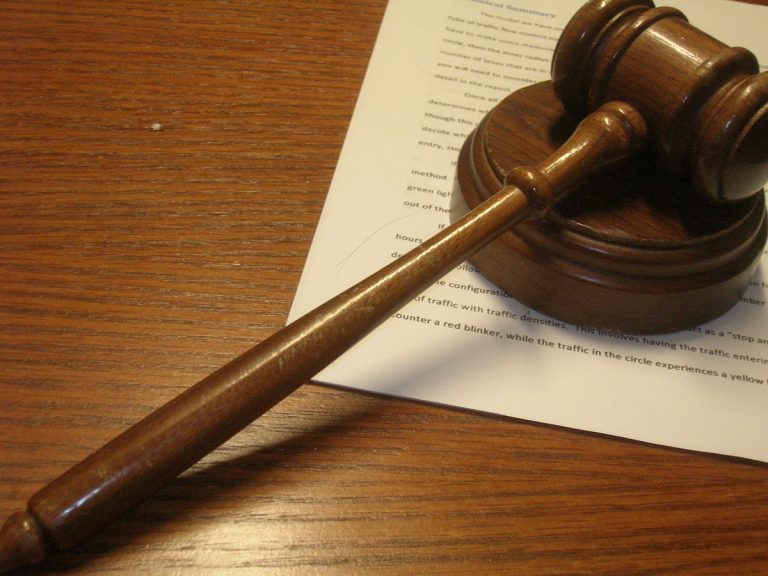 The North Carolina State Highway Patrol officers who found Paxon's body said that there were no barriers or warning signs along the washed-out roadway that could have warned motorists of impending danger.
Paxon had, according to officers' investigation, driven off an "unguarded edge" before plummeting about 20 feet into Snow Creek.
"The bridge had no artificial lighting, and the area was pitch black at 11:00 p.m.," the lawsuit states. "While following the dangerous directions the Google Maps Defendants provided, Mr. Paxson's vehicle drove off the unguarded edge of the bridge and crashed."
The Highway Patrol says that the bridge is not maintained by the state or any local government entity; the original developer's company has also long since dissolved.
The lawsuit names several additional defendants, including private property management companies that are likely responsible for maintaining the bridge and adjoining land.
The Associated Press reports that other motorists had notified Google Maps about the collapse in the years preceding Paxson's death, with some drivers saying that the collapsed bridge could pose a significant threat to safety.
Saltz Mongeluzzi Bendesky attorney Robert Zimmerman, who is representing the family, emphasized that Google and other defendants had ample opportunity to change their practices.
"For nine years, the community of Hickory was needlessly and senselessly placed at risk, when a road-bridge collapsed in 2013, and when one of the largest companies in the world refused to correct its mapping algorithms despite repeated pleas," Zimmerman said. "For years before this tragedy, Hickory residents asked for the road to be fixed or properly barricaded before someone was hurt or killed."
"Their demands," he said, "went unanswered."
The Paxson family is seeking a jury trial and unspecified damages.
Sources
Google Maps sued by family of North Carolina man who drove off collapsed bridge following directions
Google sued for negligence after man drove off collapsed bridge while following map directions
Negligence lawsuit filed over Google Maps after man died driving off a collapsed bridge