Google, a Mountain View, California-based company, has been in the news quite a bit lately. However, instead of shining a spotlight on a former employee's 10-page anti-diversity memo, this week Google is getting attention because three former female employees have decided to file a lawsuit against the company, accusing it of "discriminating against women in pay and promotions."
---
Google has been in the news quite a bit lately. However, instead of the media spotlight shining down on a former employee's 10-page anti-diversity memo, this week Google is getting attention because three former female employees have decided to file a lawsuit against the company, accusing it of "discriminating against women in pay and promotions."
Filed in a California state court in San Francisco, the lawsuit comes on the heels of a U.S. Department of Labor investigation "into sex bias in pay practices" at the tech company. The department's investigation was prompted by a 2015 audit during which it "discovered sex-based wage gaps among Google workers." Suffice it to say, Google isn't having a good year.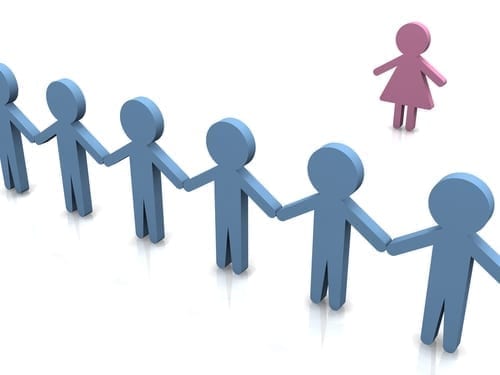 So who are the employees suing Google, and what exactly are their complaints? For starters, the three women include a "former Google software engineer, a former communications specialist, and a former manager who worked in various roles" at the company. According to them, the tech company "pays women in California less than men who perform similar work, and assigns female workers jobs that are less likely to lead to promotions." Additionally, they also claim "Google violated California laws requiring equal pay for similar work and prohibiting unfair and unlawful business practices."
In a statement, Kelly Dermody, one of the lawyers representing the women said:
"While Google has been an industry-leading tech innovator, its treatment of female employees has not entered the 21st century."
In response to the latest lawsuit, Gina Scigliano, a Google Spokeswoman, denied the claims and said "employment decisions are made by hiring and promotion committees, and are vetted to make sure there is no gender bias." In a statement she said:
"If we ever see individual discrepancies or problems, we work to fix them, because Google has always sought to be a great employer, for every one of our employees."
But what sets this latest lawsuit apart from other gender discrimination lawsuits? Well, for starters it's the "first to make class action sex bias claims against Google." That being said, it's not the first time a major tech company has been "accused of discriminating against women." In fact, earlier this year, "the Department of Labor sued Oracle America Inc" on allegations that the company "paid white men more than women and minorities with similar jobs." Additionally, Twitter Inc and Microsoft are also under fire and have had sex bias lawsuits filed against them.
On top of that, earlier this year in June, Uber Technologies announced it would undergo a "series of changes after a former engineer in a blog post accused the ride-hailing service of condoning rampant sexism."
One thing is for certain, it will be interesting to see how the rest of the year plays out for tech companies in general.
Sources:
Lawsuit accuses Google of bias against women in pay, promotions