A partial government shutdown is likely to delay an Arizona lawsuit challenging U.S. Border Patrol's 'icebox' holding cells.
Tucson.com reports that living conditions in some Border Patrol detention centers have attracted heightened scrutiny. Within the past month, two Guatemalan children died within days of being arrested.
Although a federal judge ordered the agency to improve conditions for locked-up migrants in 2016, little appears to have changed. According to Tucson.com, video footage taken in June shows detainees "continue to be held in crowded cells, forced to lie next to toilets and repeatedly stepped over" by cellmates and staff.
While the video evidence was described by attorneys in a filing with the U.S. District Court in Tucson, AZ, the Department of Justice says it's currently unable to respond.
Due to a partial government shutdown—itself a consequence of immigration policy—the department says its attorneys are "prohibited from working, even on a voluntary basis." Exceptions may be granted only during emergencies "involving the safety of human life or the protection of property."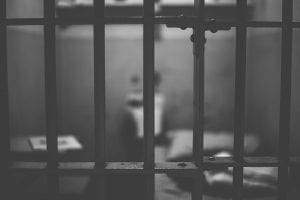 But Tucson.com notes that immigration advocates say conditions in the 'icebox' are bad enough to warrant an exception.
Migrants have long complained of poor sanitation, neglect and chilling temperatures in some border-side detention centers. Former detainees claim to be provided only with a thin blanket to cope; guards routinely ignore or refuse requests to warm up in-house climate control.
"The bedding that they supply is a thin Mylar blanket which doesn't provide sufficient insulation to be able to get comfortable or sleep," one immigrant told Human Rights Watch.
Speaking in court, an assistant patrol chief said the bedding they supply isn't meant to serve as an "insulation barrier."
"You're not going to lay it down on a surface and lay down on it thinking it will keep you warm. When you wrap it up, it keeps the heat in. It's a barrier," the assistant patrol chief said. "It keeps it in. If you are lying down on a snowbank or something like that, obviously that is different.
"If you're lying on cold concrete, it will be no different than lying on the ground."
Nobody outside of Border Patrol seems to know just how cold the 'iceboxes' are. But the temperatures are kept low enough that they've been implicated in several deaths, including that of a transgender Honduran woman in May.
"Addressing these safety concerns are even more salient in light of recent reports regarding the deaths of two children in [Customs and Border Protection] custody and prolonged detentions in overcrowded Tucson Sector Facilities," wrote attorneys with Morrison and Foster, a law firm representing detainees alongside the ACLU and other advocacy groups.
Border Patrol claims to have complied with 2016 orders to distribute more sleeping pads and blankets to migrants detained for 12 hours or more.
However, Tucson.com reports that attorneys contest the agency's claims—they say footage taken at a center in June contradicts officials' response.
Supervisory Border Patrol Agent Michiki Enciso says the footage was taken when the Tucson Sector saw a "significant surge in monthly apprehensions" over a four-month period.
Writing to the court, Enciso said the tapes were taken between midnight and 6 a.m., when the facility operates at peak capacity. Detainees are transferred from other stations as they prepare for immediate deportation.
Enciso says that the majority of people filmed would have been out of the United States or Border Patrol custody within hours.
Sources
Migrants detained at the border are kept in freezing cells nicknamed 'iceboxes' – here's what we know about them
Shutdown delays Border Patrol 'icebox' lawsuit in Tucson
Transgender Honduran woman's death in US 'ice box' detention prompts outcry