Passengers say the driver–who showed up to work blatantly drunk–had a suspended license the company should've caught.
---
Passengers who were aboard a Greyhound bus which crashed last March on a California highway are suing the company and driver for negligence.
The Fresno Bee reports that the lawsuit was filed Wednesday in Fresno County Superior Court. It claims that Greyhound knew several days before the crash that the driver, 28-year old Ashton Rennick Castillo, was driving on a suspended license.
California Highway Patrol officers have since confirmed that Castilo's license was either suspended or withdrawn several days prior to the crash.
"Based on this suspension, defendant Castillo was not allowed to drive any motor vehicles, including the subject bus," the lawsuit says.
Nevertheless, Castillo continued to drive for Greyhound. On the night of March 24th, Castillo was ferrying a busload of 38 passengers from Los Angeles to Sacramento.  At around 9:30pm, the vehicle slammed into a guardrail, injuring nearly a dozen passengers.
One of those aboard the bus, Freeman Mays, told California Highway Patrol officers that Castillo had had "trouble walking and looked like he was either sleepy or high." Other passengers said that Castillo was so out of it he couldn't even load their bags into the bus's luggage compartment—and when he finally managed to do that, he got back in and started the bus up without closing the cargo doors.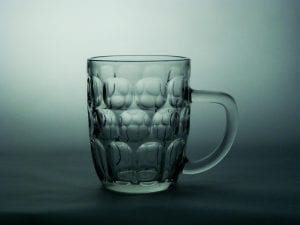 Castillo's driving similarly suggested intoxication.
"The bus was in and out of the right lane and continually running over the rumble strips on the right side of the road," says the lawsuit.
One passenger told a local ABC affiliate that Castillo's driving downright terrified everyone aboard the bus.
"The women were screaming," Jose Gonzalez told ABC30. "We men were just hanging to the seats."
In Fresno, Castillo finally lost control of the bus, which crashed into a guardrail and only stopped after hitting a concrete barrier.
Mays, says the Fresno Bee, is one of the passengers participating in the suit. He and his fellow plaintiffs are seeking general and punitive damages, along with whatever relief the court may find appropriate. Attorney Brittney Baca says her clients have suffered an array of complaints since the crash, including neck, back and shoulder pain.
Eleven of the 38 passengers aboard suffered injuries, though none were critical or life-threatening.
Castillo was arrested at the scene, charged with felony DUI and a misdemeanor count of driving with a suspended or revoked license. The Fresno Bee notes that California Highway Patrol officers also recovered three "open baggies of cannabis edibles" from Castillo.
"He put all of those passengers at risk as well as every individual driving on the freeway between Sacramento and Fresno," said prosecutor Jason Conklin.
Sources
DUI Greyhound bus driver sent to prison, lawsuit says company knew he shouldn't be driving
DUI Greyhound driver who crashed on Highway 99 getting sued by passengers