The Boy Scouts haven't explicitly linked the increase in fees to litigation, but they have admitted it's because of expensive insurance premiums.
---
The Boy Scouts are raising their annual youth membership fees by nearly 80%.
The development comes as the Scouts face a rapidly mounting crisis. Confronted by scores of sex-abuse claims and lawsuits, the century-old organization is tottering on the brink of bankruptcy. Hundreds of cases encompassing thousands of plaintiffs are making their way through courts across the country.
And recent statute revisions in states like Arizona, California, New Jersey and New York have made it easier for adult victims of childhood abuse to sue, too.
According to The Associated Press, increased dues are a consequence of the ongoing scandal. Boy Scouts of America leaders told the A.P. that they need more money to meet rising operating costs, including liability insurance.
The increase, says the A.P., was disclosed to the Scouts' regional councils last week. From January 1st moving forward, youth members of the Boy Scouts will pay $60 per year, nearly double the $33 they were paying before. Adult dues will rise from $33 to $36.
All around, the increases will generate an additional $60 million in revenue over the next year.
Nevertheless, the cash-strapped Boy Scouts say they're exploring "all available options" to keep their programs going and growing. Bankruptcy, notes The Associated Press, is one possible out.
While the Boy Scouts haven't explicitly said that higher membership fees are due to sex abuse lawsuits, they have linked them to insurance costs.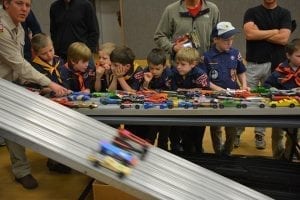 "Unfortunately, the cost of liability insurance we must carry to cover all Scouting activities has increased dramatically over the past several months, and the organization is no longer able to offset the cost of insurance," the group said in a statement.
Along with insurance policies, membership fees also cover "essential services" for Scouts, including background checks for volunteer leaders. Waning interest in the Boy Scouts—evidenced by a drop-off in gross membership for the past several years—has also made it more difficult to balance the books. Nevertheless, the Scouts insist that their tradition is still relevant.
"While most extracurricular activities are seasonal, Scouting is a year-round program that remains one of the most valuable investments we can make to support young men and women," the BSA added.
To ensure that low-income Scouts can still afford their dues, the BSA has created a fund—supported largely by donations—to provide financial assistance.
However, some Scouting leaders have questioned the viability of boosting membership fees. Attorney John Guild, a Dallas attorney who helped lead a Cub Scout pack, suggested the move towards higher prices is ill-considered.
"I am extremely disappointed in the handling of this increase," Guild wrote, noting that an additional $60 million in profits is negligible when the BSA "is facing hundreds of millions of dollars is [sic] liabilities and tens of millions of dollars in legal fees."
"It reeks of incompetence and mismanagement," Guild said on his blog, which was quoted at length by The Associated Press. "It will force children, leaders, and families away from scouting to seek out BSA alternatives."
Sources
Boy Scouts to boost annual youth fees by more than 80%