For low budget advertising campaigns, bigger is not always better. Cheap promotional calendars such as pocket-size calendars are a more affordable alternative to larger wall calendars.
---
Some of the best corporate gifts to give for small business owners and corporations are promotional calendars. Custom wall and desk calendars are long lasting, cheap to print in bulk, and provide endless daily exposure. Promotional wall calendars are very effective in establishing brand identity and visibility. In addition to listing your business name and logo, they can also list your company address, email, phone numbers, and website.
We've all seen the Energizer Bunny commercials. Well, imagine the advantages of having a salesperson promoting your business for you 24 hours a day and 365 days out of the year. That's exactly what promotional calendars do. They don't call off sick like employees and they promote your company or brand to your customers and clients all the time. If they are pinned on the wall, located on a desk, or stored in a pocket or purse, your business name is visible everywhere for all to see. Calendars are seen in restaurants, homes, offices, in shopping malls and stores. People from all walks of life use calendars to mark dates and remembers events including the rich or poor, young and old, housewives and business executives, and many more. Your calendar has the potential to mix with a massive, diverse crowd of potential customers.
The Benefits of Promotional Calendars
Visibility – calendars are seen endless times every day and keep your name and brand in the minds of customers
Relevancy – often calendars are used to track appointments, keep records, or remind customers of important events and serve a useful purpose in their daily lives
Versatility – with an endless supply of colors, custom styles and formats, your promotional calendar can be tailored to match your brand
Cost-Effectiveness – calendars are perfect gifts due to their low production costs and highly perceived value
Recently, a marketing study indicated that calendars were most effective compared to other advertising mediums including television, radio, magazines, newspapers, and the Internet.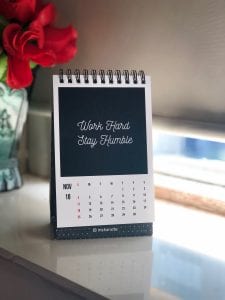 Promotional calendars offer a low cost, high impact alternative to other mediums, and can be carefully targeted with a clear message for brand visibility over an extended period of time.
Save Time and Money Shopping for Promotional Calendars Online
The fastest way to find manufacturers and printers for wall and promotional desk calendars is to search online. Many manufacturers have detailed website listings showcasing their wide variety of products and their prices. Many professional printers will provide fast quotes via email to help you budget expenses in a timely manner. Compare and rate several online suppliers according to pricing and product quality before making a purchasing decision.
For low budget advertising campaigns, bigger is not always better. Cheap promotional calendars such as pocket-size calendars are a more affordable alternative to larger wall calendars. Small pocket calendars are inexpensive, effective, and can slip easily in to wallets, purses, and briefcases for quick reference when desk and wall calendars are not in sight.
For maximum savings, do not wait until November or December to buy promotional calendars. The end of the year is peak season for printers who are flooded with orders for promotional coffee mugs, holiday card printing, and custom calendars. Expect to pay a premium if you order at year end. The best time for buying calendars is late summer or early fall to take advantage of discount pricing and wider product selection.
Also, be sure to ask for a product guarantee and refund policy before placing your order. Lastly, don't forget to place your logo and company name in a prominent location to be sure customers see your info instantly, even if it is just a quick glance.