While there is plenty to be gained by investing in and managing real estate, it's also important to champion the integration of innovative technologies to develop your competitive advantage.
---
As technological advancements continue to weave themselves into the very fabric of modern life, we find that every industry in the world stands to benefit from the integration of tech innovations, real estate included. This goes for all relevant actors in the sector, including investors and landlords, AEC professionals and designers, and of course, the homebuyer as well.
From better forecasting and lead generation, all the way to efficient and effective property management and greener living, there is no end to the possibilities and benefits of technology. Here are the top five tech innovations you need to integrate into your own processes in order to develop a competitive edge in the saturated real estate sector.
Leveraging big data to fuel real estate success
Big data analysis is transforming every industry and sector in the world, as modern technology and software make it quite feasible to analyze large amounts of information (which wouldn't be possible to do manually without wasting time and financial resources) in a short enough timeframe to generate deep industry insights, predictions, and make actionable reports based on viable forecasts. Using big data analysis to your advantage as a real estate investor, for example, can help you make all the right decisions on your way to long-term business success.
Your main focus with big data analysis is to make accurate predictions about the industry and the local market where you want to make an investment. By crunching the numbers and collating large amounts of information, you can predict industry shifts and upcoming trends, sense the demand for a specific neighborhood or even set of properties, and seize your opportunity before other investors catch on.
Lead acquisition with VR and AR
When it comes to showcasing the property to potential homebuyers, modern real estate agents, investors, and landlords need to think outside of the box. Concretely, you need to break the mold of traditional viewing and integrate innovative technology in order to make your property available for viewing in a variety of ways. Aside from welcoming prospects into the home the "normal" way, you should also allow them to walk the tour in a virtual setting.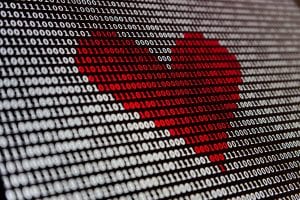 VR is becoming increasingly popular with forward-looking owners and realtors, as it allows them to expand their reach and engage potential buyers and tenants who are residing in a different city or state. Likewise, AR (Augmented Reality) can help designers and realtors enhance the viewing experience. Using smartphones and tablets, you can help prospects tailor their living environment and envision themselves in their new home – all without having to stage the interior.
Introducing cloud technology across the board
Cloud technology might not be new, but it is yet to gain the recognition and popularity it deserves with real estate industry professionals. This is one of those foundational elements of a successful career in the real estate sector, no matter if you're the investor, the landlord, or the property manager. For example, with the help of cloud-based solutions such as Rockend property management software you can automate and expedite numerous processes, including property management as a whole, accounting and invoicing, and communication.
Cloud-based technology such as this helps all relevant parties, including tenants, as the automated systems and smart features make their lives that much easier. For landlords and investors, these features will help keep all properties in stellar condition, all the while minimizing extraneous financial expenditure. 
Improving all processes with IoT
The Internet of Things is one of those tech solutions that aims to bring efficiency to every industry, including real estate and all of its processes. By building an infrastructure of interconnected devices in all of your properties, you can drive energy and sustainable living, use it for predictive maintenance, leverage its features to appeal to the modern homeowner, and much more. Ultimately, IoT elevates the value of the entire property, and creates a more appealing offer to potential homeowners looking for unimpeded comfort and functionality.
Enhance the viewing experience with VAs
Virtual assistants, real estate robots, chatbots, this type of smart technology can help you enhance the viewing experience across the board, not to mention the benefits they bring to your customer acquisition strategy. Integrating these solutions into your online communication strategy, as well as the home viewing process itself can help you lower customer effort and raise customer satisfaction in a number of ways.
Firstly, be sure to integrate chatbots into your social media and website. Program the bot to answer all kinds of common questions about your listed properties, in order for your potential customers to receive a quick and to-the-point answer with minimal effort. As for the viewing, be sure to put a smart home hub in the central area, or in every room, and program it to answer the homebuyers' questions on the spot.
Wrapping up
Real estate is booming across the globe, what with the rapid urbanization in up-and-coming markets as well as established economies. While there is plenty to be gained by investing in and managing real estate, it's also important to champion the integration of innovative technologies to develop your competitive advantage.