If you want to have a successful career, you need to have a wow factor. It might be your personality or your sense of style. Whatever it is, building a brand around it makes you noticeable. You might have limited experience, but your determination and creativity are enough to get you started.
---
Having a great identity, or brand, is amazing for personal development and financial stability. It can advance your career and open great opportunities to explore amazing things. Let your personality be the fuel that keeps your ingenuity running. Continuously find ways of connecting to your audience through great content.
Plenty of factors define success for people. Experience or talent might assist in breaking through the masses and making a name for yourself. Having an image is a crucial factor. We have people who have been able to enjoy prosperity with less experience or educational achievement. Your personality and mindset are crucial in creating a foundation for your success. 
For student entrepreneurs and personalities, research paper writing service studyclerk is the best aid for perfectly written, structured documents. This professional writing service is a great platform for essay writing in college as you take time to study on the significance of an image. 
Growing anything takes time, and the same applies to credibility. It takes effort and commitment. There is no specific period as individuals have different experiences. For some individuals, it takes years to create a great reputation while others manage to succeed within a couple of months.
Why? The key word is a strategy. Understanding the market and having the right approach acts as a client magnet. Read on to understand the details about building your brand. The content we provide here aims to highlight the significance of branding. 
How Can You Define An Image?
In simple terms, think of a brand as a medium that reflects you as an individual. It shows people exactly what to expect from a service or merchandise. A great platform to highlight your skillset and expertise. You can use the little experience you have and build on it. This is not an exclusive term for entrepreneurs only. The same applies to freelancers, actors, musicians, Internet marketers, athletes, etc. 
No matter what skill you have or whatever service sector you are in, a solid brand is important. Many factors may damage your prosperity, and a poor image is one. Having a budget for promotional content is okay, but you need to match it with a clear purpose and vision.
You need to make smart decisions to make an impact. There is no space to have basic ideas or stolen concepts. Nowadays, people appreciate creative minds. Any slight mistake or misunderstanding can be damaging. Be cautious about everything you do.
Can you ruin a solid brand? Absolutely! Here are a couple of reputation busters that can damage a brand.
Spreading wrong information about clients
Leaking financial details
Failure to honor commitments
Misusing social media
Showing negativity 
Dishonesty
Benefits Of a Good Image
It is easy to direct the trajectory of your life when you know your purpose. Take time to identify your goals. You might have someone else help you out, but the ideas need to be yours. Instead of dealing with people who do not understand your image, build your reputation. 
Let us dive into the advantages of having a good reputation.
It is aimless to focus on creating perfection in a world full of faults. There is beauty in using your skills to come up with something that people can relate to, be it a product or service. 
 Analyze your skills and see which ones you can use and which ones to disregard. You can improve on your talent by attending classes or searching for material online.
Maxie James, a self-taught designer, is an example of how to use your talent to make money and build your credibility. She started her fashion company, Ellaé Lisqué, after being laid off from her job at e-bay. 
With less than five years in the fashion industry, she has been able to work with celebrities and make her mark in the industry. By constantly improving her designs, she has been able to perfect her brand.
Finding ways to present your true character and impress people can be frightening. Most people avoid it, but you need to embrace it. You do not have to hide behind a pretentious façade. 
Your audience needs to bond with you. Stay away from creating a false image that does not radiate your character. Channel your personality through every content or material you produce. Even if it is something as basic as a tweet, let your character shine.
Jimmy Fallon has the same character on his show "Late Night with Jimmy Fallon", and online. You can notice his comical appeal and humor.
Use your portfolio or previous work as a platform to lure potential clients. Work with what you have. As long as you have interesting ideas, people will buy into your brand. Your credibility will grow as you continue to expand your clientele.
Channing Tatum had no acting experience before he got his big break. Just a few modeling gigs with Nautica and Gap. His devotion and commitment as a model landed him his first acting role. 
Be the best at what you are doing now. You never know when you might meet your potential client.
Each industry has competition, be it entertainment or hospitality. For people to identify you from the rest, you need to be unique and different. 
An individual brand helps you bring differentiation into a market that has other options. This makes you special and makes it difficult for clients to ignore you.
Kevin Hart uses his negative life experience to make a great comedy. This makes him relatable and unique from other comedy acts. 
You can do the same. Find what makes you different from everyone else and capitalize on that. 
Prevent yourself from being stagnant
Career progression is not always sustainable for everyone. Due to some factors, you might reach a point where you are unsatisfied with your occupation. 
Being unproductive can make you resent your job. The best way to beat this is by working on your image. It keeps you active as you find creative ways of remaining relevant. 
Adele makes great music. Unfortunately, we live in a world where people get easily distracted. You need to stay active to be relevant. After taking a break from music and suffering from damaged vocal cords, she still managed to keep her online profile buzzing. 
Examples of People with Successful Brands
You can achieve a powerful brand. It is something that numerous people have done over the past years. Let us highlight a few exceptional individuals who have managed to come up with great brands. This is a snippet of how good branding is necessary across all fields.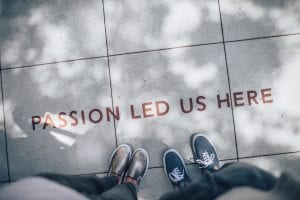 Most people know Lupita for her role in 12 Years a Slave. Before that, this rare African beauty had taken part in a countless number of acts. Her colorful person and dedication have helped her score an acting role in Star Wars. 
When it comes to creating viral online content, Zach King has figured out its peculiarities. With over 20 million online subscribers, his success started by creating funny videos and posts. He is now a successful filmmaker and Internet influencer. 
Deep complexion is beautiful and Nyakim, a 26-year-old, is the true embodiment of the unique beauty. She uses her platform to spread motivation and preach about self-love. With thousands of followers on her Instagram, Nyakim continues to use her life story to encourage young girls about the beauty of self-acceptance.
Vlogging is all about creating beautiful content that stands out. Patricia Bright is an impeccable fashion YouTuber with more than two million subscribers. She is part of the Bobbi Brown Campaign and has a special feature in Glamour Magazine. Apart from that, she has her own lipstick line with MAC Cosmetics.
Popularly known as the host of The Daily Show, Trevor Noah has become a household name. His rise to stardom was one that took several years, starting from a poor background to a number of appearances in a couple of TV shows
10 Tips on How to Start Your Own Brand
Everyone is capable of being a reputable force in his or her specific industry. There are no exceptions. You may learn how to brand yourself and become a respected individual without breaking your bank. 
In as much as it does not happen in an instant, you can attain it. Here is a list of the best branding guidelines to expand your influence and have a powerful, yet sustainable reputation.
Express your individuality
This is an important step in the whole branding process. Establish how you want your target crowd to describe you. You can focus on your talent or personality. Obviously, it has to be something positive. 
You cannot take up a different personality. Let it be about your uniqueness. If you intend to have a powerful reputation, make it about your goals and passion.
Before you take any step, pinpoint your target crowd. Finding out what appeals most to people is important. Your audience dictates the type of material or quality of the product you offer. 
Do you have a website? If not, you need to get one. A creative web designer has the expertise to highlight your personality through your site. 
Have a social media account
Technology has made it easy to interact with your target crowd and potential clients. The aim is to highlight your skills and propel your career.
Refrain from posting anything defamatory or sharing malicious content. Follow online influencers and build healthy relationships with them. You will benefit greatly by having a few influential individuals sharing your content.
As you start, it might be alluring to amplify your services or merchandise. You cannot break through by being untrustworthy. Be honest with your clients. 
If you are selling a product, do not put non-existent benefits to trick clients into making a purchase. List all the details of your product on your website or label. This will help advance your credibility and get satisfaction from your clients.
For service providers, list all the terms and conditions before you get into a contract with a client. To be influential means putting an end to intentional theatrics. Do not inflate bills or have hidden charges, let every payment be legit.
Do not be selfish with information. If you come across someone who needs help, share your knowledge without expecting payment in return. Facebook or LinkedIn is a good platform where you can assist other people.
The best way to accomplish this is by pinpointing the common issue people have in your industry. Make a video where you provide solutions or go ahead and write an article about it. Whatever medium you use, helping people is a great opportunity to prove how well you know your area of expertise.
Get information about your audience
People are rarely free with information unless it is with people they trust. Ultimately, for your career to expand there is a need to keep data concerning your crowd. Do not do this when you are starting as people might find it as a turnoff. 
When you create confidence with your image, find a way to gather email addresses of your audience. With their email addresses, you can create a mailing list. By having a mailing list, you can spread information about paid services or monthly subscriptions. 
For you to get even one email address, your image has to be rock solid. You can schedule a raffle where people provide their email addresses as a requirement for consideration, alternatively, through a monthly newsletter where they have to provide their details to access it.
You need to have links and connections to survive in your industry. At some point, you might need advice or help from an experienced person within your industry. Familiarize yourself with key industry players and study their business tactics and strategy.
It can be intimidating making your mark when starting out. Slowly build your confidence and increase your professional circle. You can interact with key individuals through either events or social media.
Whatever you do concerning your image has to be professionally polished. This starts from your website, blog posts, to photographs. Without funds to hire help, you can ask your friends for assistance. You can have your friend go through your content before you post it online. 
Devoting time to yourself is important for personal development. Take time to improve on your skills by attending forums, reading books or attending training.
Improve on your character
Maintaining the success of your career takes a blend of various attributes. A notable character goes a long way in cementing your identity. Work on your soft skills and attitude in life. 
Bad characters have ruined great reputations. If you have a bad character, your career will not last long.
Conclusion
Come up with a unique and presentable narrative that suits your target crowd. Feel free to interact with individuals who might boost your awareness and solidify your career.