The suit, filed by Alexander Parker and the ACLU, accuses a Cumberland County judge of overstepping her authority and violating the man's constitutional rights.
---
A Guatemalan man is suing a Pennsylvania judge, who he claims called immigration agents to investigate his wedding.
Filed by Alexander Parker and the American Civil Liberties Union on Thursday, the suit names Cumberland County District Judge Elizabeth Beckley as a defendant.
Parker, an early-twenties native of Guatemala, appeared before the judge with his then-fiancée Krisha Schmick in May of 2017. PennLive.com reports that Parker was brought to the United States as a potential adoptee when he was eight months old and has "lawful permanent resident status."
However, Beckley took issue with the man's photo I.D. Without a driver's license or passport, Parker presented an identity card provided by the Guatemalan consulate.
That I.D., claims the suit, was enough to obtain a marriage license.
But Beckley found the unusual document suspicious. She and another, unidentified official told Parker he wasn't allowed to leave the courthouse. Meanwhile, Beckley made a phone call to the U.S. Immigration and Customs Enforcement agency, asking to do a records search on Parker.
While court officers detained Parker, ICE agents were dispatched to Beckley's office. According to the ACLU, they took his fingerprints and ran them through a migrant database.
Hours later, the agency called back, confirming that Parker was, in fact, a legal resident.
Beckley had refused to perform the marriage all the while but conceded when she learned that her suspicions were baseless.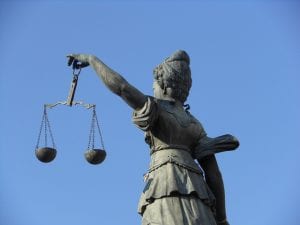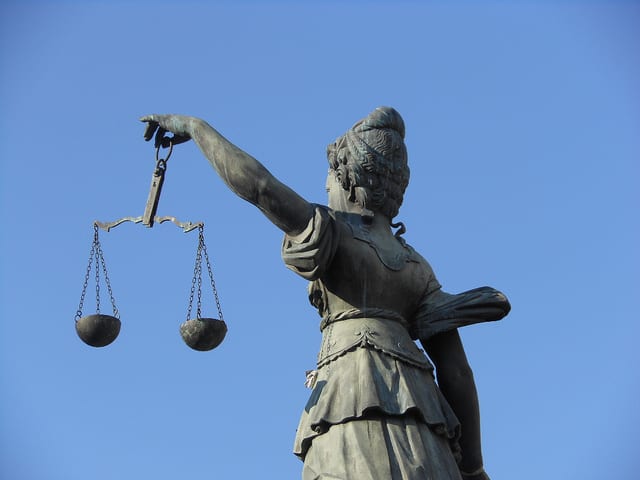 The judge purportedly issued a half-apology, saying "she was sorry Mr. Parker had been detained, but she immediately insisted that she was justified in suspecting that Mr. Parker was not lawfully present in the United States."
PennLive.com says that Parker only "reluctantly" agreed to let her proceed with the ceremony, considering the inconvenience of having to schedule another, later appointment.
Nevertheless, the suit claims, "Having their wedding performed by a judge who assumed Mr. Parker was unlawfully in the country irreversibly tainted what should have been a joyous occasion."
And the American Civil Liberties Union says that Parker's legal status should never have been a concern to begin with. The organization argues that the right to marry is guaranteed by the constitution and cannot be hindered or denied based on immigration status or concerns.
Today, writes Cumberlink.com, the Parkers live in Florida.
Harkening back to their unexpected detention in 2017, the lawsuit alleges multiple abuses by Beckley and court officers, including unlawful detention, interfering with the right to marry and discrimination based on Parker's race and place of birth.
"The unlawful actions of Judge Beckley and her court officer threw this couple into upheaval on a day that was supposed to be special," said Golnaz Fakhimi, an immigrant rights attorney with the ACLU. "Through this lawsuit, we want judges and other local officials around our state to know that civil immigration enforcement is not their job, that it undermines their duties as public servants of the commonwealth, and that it makes our communities less safe by creating fear of local law enforcement and courts."
PennLive.com adds that the altercation between Beckley and Parker was first detailed in a ProPublica piece last year.
ProPublica claims that Beckley similarly interfered in the wedding of a Tajik couple, calling ICE on the groom and best man.
Sources
ACLU lawsuit claims Cumberland County judge called ICE officers on man who was getting married
ACLU sues West Shore judge who called ICE when Guatemalan man came to her to be married