Hardly a month after its affiliate was hit by a $5 million federal fine, Haven Hospice announced its subsidiary, VNA and Hospice of the Florida Keys, will shut down by February's end.
"Haven knowingly submitted false claims to the Medicare and Medicaid programs for medically unnecessary hospice care for certain patients who had lengths of stay greater than three years," said Acting U.S. Attorney W. Stephen Muldrow in a statement.
The Miami Herald notes that, in most circumstances, federal healthcare programs will only cover hospice care for patients in terminal condition. Prosecutors, pointing out the discrepancy, said the services are normally reserved for individuals with life expectancies of less than six months.
Haven claims its decision to close down its Florida Keys affiliate is related to financial woes, which were aggravated by the devastation wrought by Hurricane Irma. The decision, writes the Herald, will leave the Lower Keys 'without any hospice service.'
"No, the settlement does not relate to VNA/HFK closure," said Haven's marketing and communications manager, Patricia Vernon. "The VNA/HFK closure is 100 percent related to the financial sustainability of VNA/HFK."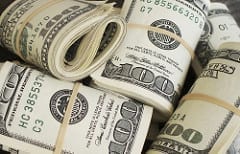 After the case was settled in December, Haven Hospice President Gayle Mattson said the agreement was to resolve the claims "without any admission of liability in order to avoid delay and the expense of litigation." Mattson said that hospice care is a "complex and constantly changing industry," in which even the most experienced players can interpret regulations differently.
Haven's settlement totaled just over $5 million, following government claims that the company hadn't provided a proper basis for the beginning of hospice care for some 63 patients since the summer of 2011.
Many of the patients billed on Medicare and Medicaid hadn't showed any noticeable signs of health decline or instability, despite the federal criteria specified that billing be reserved for critical cases.
"Left unchecked, this misconduct would deplete funds available for terminally ill patients desperately in need of the relief that hospice care provides," said Muldrow in December.
"Haven's diagnoses were not adequately supported, or were supported only with inconsistent practitioner information," prosecutors said. "Many patients failed to demonstrate objective indications of decline throughout their time in the company's care, despite some being in hospice for nearly six years. Some patients had their hospice diagnoses changed after several years when they did not show decline under their original 'terminal' diagnosis."
Prosecutors only found out about Haven's misconduct after being tipped off by a whistleblower.
Former Haven Hospice physician John Simons had informed authorities of the bad billing under the provisions of the False Claims Act. He also sued his one-time employer and was awarded $900,000 from the settlement.
Sources
Hospice hit with a $5 million fine over patients who lived. Then it announced shutdown
Northeast Florida's Haven Hospice hit with $5 million fine in federal agreement