Take pictures or videos of your loved one's condition before the staff gets a chance to change their clothes and bedding.
---
San Diego, CA – When you put someone you love in a nursing home, it's always with a heavy heart. You may worry about them being lonely, sad, or confused. Maybe they won't like the food or their nurses. The idea of sexual abuse may never cross your mind. Who'd do such a thing? Unfortunately, sexual abuse in San Diego nursing homes is far more common than you'd think. 
Over the past three years, the California Department of Public Health (CDPH) has substantiated at least 24 sexual assaults at 18 San Diego County nursing homes, and that's just the tip of the iceberg. According to a recent investigation, many sexual abuse cases are not recognized as such and the CDPH lists them as employee-to-resident abuse. Or finds the complaints unsubstantiated.
For instance, in 2019, a 48-year-old wheelchair-bound woman at San Diego's Reo Vista Healthcare Center was sexually assaulted by a male caregiver. The man is to stand trial next year on multiple sexual assault charges, but the CDPH makes no mention of this. If you go to their page looking for a safe place for an elderly relative, you'll find that the Reo Vista facility "failed to provide a safe environment." 
Main types of sexual abuse in California nursing homes
Women and dementia sufferers are more likely to become victims of sexual abuse in nursing homes. Some of the victims may be unable to speak, some may be afraid to speak. However, if someone you love tells you they've been sexually assaulted, you must believe them. Take your concerns to seasoned lawyers and have them investigate the allegations.
Sexual abuse in nursing homes includes:
Unwanted intimate touching 
Rape
Forced nudity
Forced observation of masturbation and/or pornography
Taking sexually explicit photographs or video recordings of a resident and distributing
them.
Experienced San Diego nursing home abuse lawyers can help you document the abuse your loved one was subjected to.
What are the signs of nursing home sexual abuse?
If you're concerned about a resident's well-being, here are a few signs indicating possible sexual abuse:
Bruises around the inner thighs, the genital area, or breasts
Unexplained genital infections or STDs
Unexplained vaginal or anal bleeding, pain, or irritation
Unexplained difficulty sitting or walking
Torn, stained, or bloodied underclothing
Take pictures or videos of your loved one's condition before the staff gets a chance to change their clothes and bedding. Talk to the nurses and ask them about the bruises or other worrying health issues. Head straight to your California nursing home abuse lawyers' office.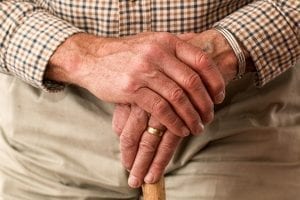 They may advise you to go to the police right away to put an end to the nightmare your loved one is going through. 
If the resident's condition deteriorated following the abuse they were subjected to, you may need to seek the opinion of reliable medical malpractice lawyers.
You need to fully document the extent of the abuse before filing a lawsuit. The carer who committed the abuse may face criminal charges, but your nursing home abuse lawyers will help you sue the nursing home as well. The facility's management can be charged with negligence for failing to do a background check on the employee or for lack of supervision. 
Source: KPBS – California regulators often keep details about nursing home sexual abuse from the public