Writing an outstanding resume is certainly not an easy task, but following proven strategies can make the task easier.
---
A resume is a summary of qualifications and work experience that is given to a potential employer, so this makes a resume a very crucial document for securing jobs.
However, writing a resume can be unproductive at times, so certain strategies and tips are needed to create a productive and flawless resume. This article discusses 5 simple pro resume writing tips and strategies to help you become an exceptional resume writer with constant practice.
Select the most suitable resume format
Highlight only relevant work history and skills
Quantify your important & outstanding achievements
Proofread, edit and revise your resume
Seek professional writing assistance
Select the most suitable resume format
Selecting the resume format to use is very important for the outcome. The most common resume format is the reverse chronological resume format. You also have to choose a simple & clear font like Arial, Times New Roman, or Helvetica since you wouldn't like to complicate your resume by using an over-sophisticated font.
Choose a clear & simple font, keep your font size between 10 and 12 points. Putting your font size smaller than that will make your resume difficult to read and bigger than that will give you little space to list your work experience.
You also need to make sure that your resume is easy to scan through because hiring managers do not have the luxury of time to read each resume thoroughly. So, you need to make it easier for them to get quality information from your resume in a little time.
Highlight only relevant work history and skills
Your resume has to be brief and includes only relevant work experience since hiring managers don't waste too much time reading each resume.  Listing only the skills that fit the job description will give you an edge over other job applicants and the hiring manager won't find your resume irrelevant. Adding outstanding achievements to your resume puts you way ahead of other job seekers. 
There is no need to add every work you have ever done to your resume, only add relevant jobs from the past 10 to 15 years of your career. For recent graduates with little or no experience, you can list what you are passionate about, acquired skills, certificates, awards, relevant hobbies, and volunteering experience.
You should also include your personal contact information (at least two) to make it easier for the hiring manager to reach out to you whenever it is needed.
Quantify your important and outstanding achievements
Quantifying your achievements with numbers and dates of achievement makes them more credible. It makes your achievements more believable and it also shows that you are an accountable employee.
This strategy helps you make up for your employment gaps. Avoid lying or exaggerating when stating your work experience. Make sure you state many facts and numbers in your resume.
Proofread, edit and revise your resume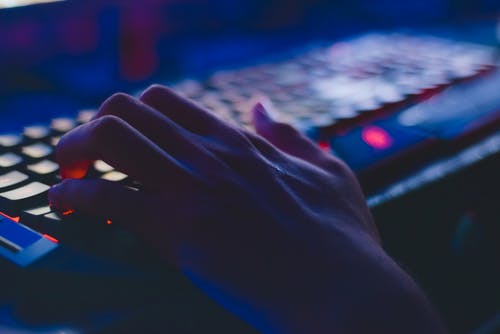 You should carefully proofread, edit and revise your resume before submitting as it helps you rule out grammatical errors and misspellings. There are proofreading and editing tools online like Grammarly that can help make your resume error-free.
Make sure that your resume didn't neglect important skills and relevant work experience  Edit any form of misinformation or incorrect contact information in your resume. The language used in your resume should be clear enough for anyone to read. It is also advisable for a friend to help you go through your resume, it improves your writing skills.
Revise your resume multiple times before you submit it for each position you apply for. This strategy allows you to tailor your resume to fit the job description and this makes your resume more precise.
Seek professional writing assistance
Resume writing is stressful and not easy as it seems but it shouldn't be an excuse to create poor a resume. Some people find it difficult to write a resume that creates a good impression of themselves to the hiring managers.
This inability is the reason various resume writing firms now offer assistance to job seekers who need help with creating a unique & outstanding resume. These professional resume writing services deliver exceptional resumes that boost your chance of getting noticed at affordable prices. They can also edit and improve your written resume to make it a better version.
Getting help from professionals such as ResumesPlanet  helps you create a strong, unique, and outstanding resume is never a problem. It helps job seekers ease the stress of critical thinking & writing.
Summing Up
Writing an outstanding resume is certainly not an easy task, but following proven strategies can make the task easier. A professional resume has many critical factors like the use of languages, references, and layout that can make the writing stressful. 
These 5 strategies can help you become a better resume writer with productive results to show for it.