There are times when you may be able to navigate the system without legal counsel. After a serious accident though, you should consult a personal injury lawyer. You're ultimate outcome will likely be better.
---
Being in an accident or getting injured due to some of the other reasons can disrupt the normal routine of any individual and turn their life upside down. It was likely due to negligence on someone else's part however, you are the one is suffering. In the first instance, it is natural to first focus on seeking medical attention before considering factors about an incident. However, once that is out of the way, it is a good idea to consider contacting a good personal injury lawyer and even following up on the insurance company. 
A Roanoke injury lawyer specializes in helping people who have been physically injured as a result of negligence by someone else. This includes injuries arising due to a slip and fall accident, using a defective product and even a workplace injury. This article explains when one should hire an injury lawyer and the benefits of doing so. 
Signs that you Need One
It is quite common for someone who has been injured due to negligence on someone else's part to be confused about the facts of the situation and as to what they may or may not require. In such a case it is best to consult a lawyer since they have the necessary legal advice you many need.
Besides which, hiring an attorney who specializes in personal injury cases is all the better. Even in situations in which one may be uncertain about the need of a lawyer, there is nothing to lose by consulting an attorney in your area. 
It is safe to visit a lawyer in most cases however, you should certainly visit one if the injury is a long term one, permanently disabling one, have suffered several injuries, there are multiple parties involved,  or there is a dispute with the insurance firm.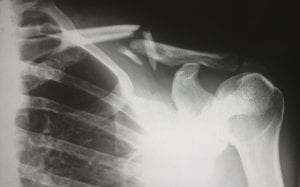 Benefits of hiring a Personal Injury Lawyer
There are many advantages of opting to consult a personal injury lawyer since no one understands the legal process better than they do. They also have a knack of making legwork and gathering all the necessary documents seem trivial. Their knowledge and experience give you greater bargaining power. Besides which, they will not hesitate to take the case to trial, nor will they compromise under pressure or back down from the case. 
Listed here are the advantages opting for a lawyer:
A lawyer will usually get the claim demand right.
They can provide expert guidance to tackle any difficult solution.
Dealing with an insurance firm can often get ugly; with a trusted lawyer on your side, this would be a breeze.
A lawyer can help with a medical claim as well in case of a dispute. 
An injury lawsuit also requires knowledge of the legal process and hence, having someone who is an expert on the topic will work to your advantage.
Fighting a legal battle is not easy even if you are the one who is the victim; however, with an attorney at your side, it improves your chances.
A lawyer can use all your grievances in the right manner and be motivated to lead the case to trial. 
They can analyze the injuries and assess the situation in the right manner. 
Attorneys are experts at understanding the extent of the pain and suffering as well as in estimating the future medical requirements by consulting the right people in the medical profession.
Best people to consult for creating a strategy for dealing with an insurance company.