Keeping a project running smoothly requires a well-designed project timeline.
---
When dealing with the high stresses of completing a project on time, you should have a proper project management schedule. The schedule can include simple linear tasks or even more complex tasks that are dependent on each other and should have a timely execution. 
Determining the complexity and duration of your project can help you choose the preferred project management schedule. You have to create a formidable project schedule and ensure that everything is according to plan as slips in the schedule can result in lost revenues or resources. 
So, how can you create project timelines and schedules the right way? Here are a few tips on how you can accomplish that:
Jot down all tasks
Writing down the tasks that are necessary during the project may seem like a no brainer, but it takes a little more than jotting down the tasks. To do this, you need to gather the entire team that will be working on the project to assist in shaping up your timelines. Scheduling a couple of short meetings within a few days is effective. 
The reason is that the team will sometimes remember certain tasks or aspects they may have forgotten during the first meeting. Those meetings will also help with specialist knowledge of each task, so you can set realistic time frames and estimates. 
In case you are facing tough deadlines and need to get some quick work done, go through speedy paper reviews and boom essays review to find a site like MyAssignmentWriting that can get you writing projects in no time. 
Determine which goes first
Creating a project management schedule is dependent on determining the order and sequence of tasks that need to be done. 
The application of this process is of utmost importance, especially if your project has tasks that are depending on each other or have other external dependencies. Before you type in the data received from field specialists at the short meetings you had, don't forget tasks that have dependencies. 
Writing any information that detail those dependencies on sticky notes or flipcharts, will help you remember before logging it in your software or Gantt chart. During the short meetings, work with the entire team to determine this type of information. Software for creating Gantt charts is quite helpful.
Make project milestones
Project milestones symbolize the completion of a particular aspect in the overall project or plan. Setting those milestones might be much easier if your project has different phases until its completion. Using significant progress, such as the completion of adding a certain component can also help you set milestones throughout the project. 
Adding milestones on the project timeline and schedule can help with identifying the progress and if your deadline will be enough. So, appropriately add project milestones and link them to certain tasks that are relative to the milestone.
Factor in the time frame
If the project is still at its planning phase, you probably won't start any practical work for quite a while. Because of that, you should reconfigure the start time and manually change the dates of the milestones.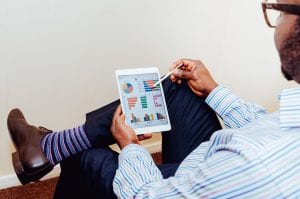 Before the timeline and schedule are final, go through the dates and confirm if it is really what you expected. Don't underestimate a task and allocate small amounts of time to it, also avoid taking whatever time frame the software gives you. Rather, consult with your field specialists and confirm with them how much time each task will require.
After a good assessment, if you think you are missing the deadline, you can outsource some of your project work like case reports, research papers, PPT, etc., to online writing site Essayuniverse. Go through ninja essays reviews and essay shark reviews to learn more about on-line services in this line of work. If you are a law student, you can use the services for your college essays, dissertation and thesis as well.
Delegate tasks
Now that you have recognized the scope of the work that needs to be done, the tasks should then be appropriately delegated. On this point, there are two things that you need to consider. The first consideration point should be avoiding overstretching your team, and the second one being avoiding team members with insufficient work. 
Being the direct point of contact between the company and the workers can be a tiresome job, so an able candidate should be appointed to carry the load. 
However, delegating the work will increase productivity and you will achieve more within a short space of time. The key to effectively carrying this out is recognizing which team members are spread too thin.
Confirm the timelines and schedule with your team
To ensure that the dates in the project timeline don't clash with your travel plans or those of your team members, check with them first. Determine if there will be enough resources by looking into other tasks that will be conducted on the same day and see if any needed resources will be occupied. 
Review the timeline with your team and adjust any areas where you found inconsistencies or errors. Don't forget to leave some time for any emergencies or risk management. This is necessary so that you don't fall short of your deadline.
Review the timeline and schedule
As time goes on, you will face some problems concerning productivity due to unforeseeable situations. So, schedule periodical reviews of the project's timeline and update if required using the latest information. If there are any significant changes that need implementation, talk them through with your superiors. 
Afterward, let your team know about these changes for them to adapt to the new schedule and improve their methods to work best with the update. 
You can schedule the regular reviewing on a monthly basis or little more months than that, according to the type of project. Also, tell all the stakeholders that your schedule might change over time from the start.
Conclusion 
Having a timeline and schedule is very important to have a free-flowing project with minimized delays. It details the different tasks involved, the person responsible and the date that it should be complete on.