Depending on the state where the car accident occurred, there are variations of the no-fault, at-fault, or comparative-fault laws that you may encounter.
---
Car accidents are traumatic events that can cause severe injuries and extensive damage. You may need a considerable period to recover your health when a car crash occurs. Keeping up with your medical bills might be difficult in your situation, especially if you sustained severe injuries.
A Boise car accident lawyer can help you understand the legal routes you can take to receive compensation for your losses. Medical care bills and property damages can pile up fast. Paying everything out of pocket might be impossible, so you need to file a compensation claim.
Depending on the state where the car accident occurred, there are variations of the no-fault, at-fault, or comparative-fault laws that you may encounter. Depending on the situation, insurance adjusters or a judge will decide where fault lies. If you sustained injuries due to a car accident, it is essential to know how fault works in your state to ensure you get fair compensation.
At-Fault and Modified Comparative Fault
Many states enforce the "at-fault" law, otherwise called "tort liability," to hold the individual at fault responsible for their negligence. Sometimes, both drivers have a degree of fault for the accident. In such cases, the judge uses the modified comparative negligence law, also known as modified comparative fault, to establish the fault percentage. 
In Idaho, the party seeking compensation must be less than 50% at-fault to sue the other party. The at-fault percentage will be determined by the insurance company, a judge, or a jury. The modified comparative fault law also reduces the damages award, so both parties receive a fair judgment. 
Fault Based on Negligent Behavior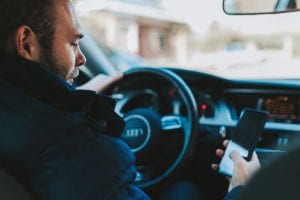 Operating a vehicle comes with high responsibility. Acting negligently while driving can cause tragic consequences, including life-changing injuries or even death. The most common negligent behaviors are speeding, running red lights, ignoring stop signs, reckless lane changes, distracted driving, and driving under the influence. 
When trying to prove fault, you must collect evidence. Having a police report that documents the circumstances of the accident is essential if you want to sue the other driver. Additionally, you can take pictures at the accident scene and ask witnesses for statements and contact information. You should contact your attorney as soon as possible to seek legal advice about how to proceed further. 
Damages and Limitations
There are two types of damages concerning car accidents — economic and non-economic. Vehicle repairs or replacement, past and future medical bills, lost income, and other tangible expenses that resulted from the accidents are economic damages. When you go through pain and suffering, emotional distress, disability, or disfiguration, you can receive non-economic damages. There is a limit for damages in Idaho. 
The statute of limitations requires you to sue in a maximum of two years for personal injury and three years for property damages. There are a few exceptions to this rule, so consulting a lawyer as soon as possible increases your chances of filing your claim on time. 
Furthermore, there is a cap on non-economic damages. The cap is adjusted every 1st of July depending on the average annual age. The initial sum was set at $250,000. There is no limitation on economic damages such as lost wages or medical bills.