If you are pressured to give details during the conversation, you can say you are still receiving treatment.
---
Most people who file insurance claims need to gain prior experience doing so. This might cause you to decide what to say to the insurance company you want compensation from. You might also say something that may jeopardize your chances of getting compensated.
This is the primary reason you must involve a personal injury lawyer. If you stay within Columbia, seeking advice from personal injury lawyers in Columbia, SC is important. This is easier for you because your personal injury lawyer is within the same jurisdiction as you. Getting your personal injury lawyer to help you with your insurance claims is faster and easier.
This article explains how you get to talk with the insurance company and what you must say in such a conversation.
In Columbia, while negotiating with an employer's insurance provider following a workplace injury in Columbia, South Carolina, insurance is an important idea to keep in mind. Employees who suffer work-related injuries are given benefits by workers' compensation insurance.
It's critical to comprehend the insurance policy and the benefits to which you are entitled when negotiating with an insurance provider for workers' compensation claims. To be certain that you obtain all of the benefits to which you are entitled under the policy, consider a personal injury lawyer Columbia Sc, who specializes in this area of law.
Reasons Insurance Companies Call the Victims
You are entitled to compensation for damage caused by someone else in a car accident. If the person has insurance, you will get a call from their insurance company after the accident. It is important to note the insurance company's goal when they call is to ensure you settle for their offer. Usually, this offer is always less than you are entitled to. They do this knowing that you might not know your claim's worth.
The following are reasons why an insurance company will call you:
A call will make them decipher your stage with the insurance claim process.
They can also tell how comfortable you are fighting for personal injury claims. They can know if you will fight for a fair result and get reasonable compensation.
The call is to ask you questions that may make you say things to jeopardize your claim.
The call also pressures you to accept their first settlement offer immediately. This is after they can tell you do not have full knowledge of the extent of your injury.
A call can also get them to know you need an expert's help with a good negotiation strategy. For example, your personal injury attorney.
Effective Ways To Handle Conversations With Insurance Companies
It is important to know the insurance company does not have your best interest in mind. They are more loyal to their company and client (the party at fault for your injury). This is why you must involve a personal injury lawyer to help you at every stage of the insurance claim.
The following are ways to maintain an effective conversation with the insurance company after an injury:
Identify Who You Are Speaking With
You must know the details of who you are talking with. This helps you to document everything in case there are miscommunications later on. You can identify the person you are talking with by asking for the following details:
Full Name
Phone number
Email address
Name of the insurance company
Name of the person the insurance company insures
Maintain A Good Demeanor And Be Polite
The losses due to the accident might make you agitated and angry. It would help if you kept your composure and were polite to the person speaking. Do not take your anger out on the company's representative. You can state your displeasure but respectively and calmly. This helps you not to say things that may get in the way of your claim. Thus, remain calm and professional.
Give Only A Little Information
Ensure you do not give details that can implicate and make you seem partially at fault. You are only mandated to provide basic information to the insurance company. This means your name and contact details.
Do Not Give Details About The Accident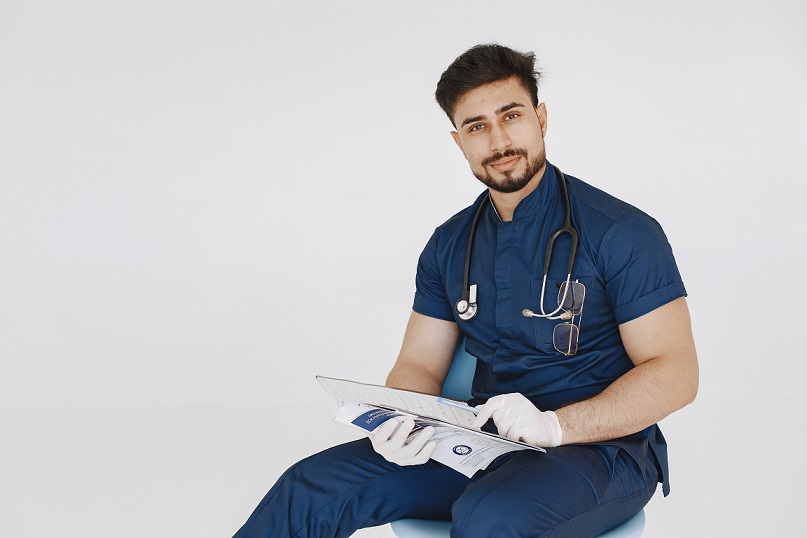 The conversation might lead you to talk about the details of the accident. You have the right to politely refuse to talk about it. The only information about the accident you can give is the type of accident that occurred. If the accident involved an automobile accident, you could talk about the kind of car involved. If there were any witnesses, you could give details about their identity.
You might be asked for reasons for refusal to give details about the incident. Do not be afraid 0r feel intimidated when you are asked. You can tell them the investigation is still ongoing, and at the right time, you will give details. When it is time to give details of the incident, your personal injury lawyer can handle this on your behalf.
Do Not Discuss Details Of Your Injury
It is expected in a conversation with an insurance company that they would want to know the nature of the injury. You must give only a little detailed information on the nature and extent of the injury. This is because you might discover more injuries later upon careful medical exam. This might lead you to lose out on some part of the compensation.
If you are pressured to give details during the conversation, you can say you are still receiving treatment.
Make Notes Of The Conversation
It would be best if you made notes of all the insurance companies said during the conversation. You must also write down the details you gave them during the conversation. This will help your personal injury lawyer during the negotiation process.
Ensure The Conversation Is Not Recorded
Before the conversation starts, you would be asked if it can be recorded. Some companies might tell you the recorded conversation is to protect you later. Do not be pressured into giving consent to having the conversation recorded.
It would help if you refused to record your conversation. You have the right under the law to refuse to record your conversation. The insurance company would be liable if they recorded your conversation without your consent.
You should remember to state important things if your conversation is recorded. Any vital information left out can affect your claim.
Conclusion
It is a lot of frustration dealing with injuries suffered from an accident. You might be tempted to handle the conversation with insurance companies. You are more interested in getting compensation for the injury sustained. Ensure not to let frustration take the better part of you during such conversations. Using the tips above, involve a personal injury lawyer and maintain a practical discussion.