Dr. William Husel is accused of oversupplying opioid prescriptions to patients, resulting in death. He has asked for a hearing in the matter.
---
Intensive care doctor, Dr. William Husel, a physician working with Mount Carmel Hospital System in Ohio, allegedly ordered markedly high doses of pain medication prescriptions for his patients, leading to the deaths of at least twenty-eight people under his care.  The doctor has asked the state's medical board for a hearing before it decides whether to take further action against his now-suspended medical license
The Columbus-area Mount Carmel Health System terminated Husel in December of last year.  It said in a statement that he ordered potentially fatal doses for these patients and doses for six more "were excessive but not likely what caused their deaths."
Mount Carmel President and CEO, Ed Lamb, added at the time an investigation ensued, "We are sorry for this tragedy, and we will continue to investigate how we responded to this report and whether there is any other information that should have led us to investigate sooner into Dr. Husel's practices."
Registered nurse, Tyler Rudman, and pharmacist, Talon Schroyer, were named along with Husel in a civil lawsuit filed against the hospital.  It accuses the hospital, Husel, Schroyer, and Rudman of battery, medical negligence, negligence, wrongful death and in particular, Mount Carmel West, of negligence in its supervision of Husel.  Roughly twenty hospital employees in total have been placed on paid leave as a result of the investigation.  Those employees have not all been named nor their respective roles in patient care.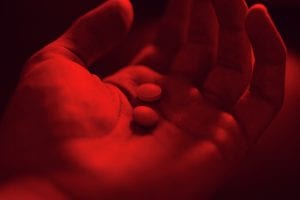 Lamb says that the hospital works with families to help dying patients: "We believe in helping patients near death die peacefully," he said, adding, "the actions instigated by (Husel) were unacceptable" and "have brought shock and hurt to our organization."
Husel graduated from Ohio University College of Osteopathic Medicine and completed his internship and residency at the Cleveland Clinic Hospital and his fellowship at the Cleveland Clinic Hospital in critical care.  The Cleveland Clinic said it's found no inappropriate prescribing history while he worked there from 2008 until 2013.
"We are taking this matter very seriously and immediately launched an internal investigation.  A preliminary review found that his prescribing history during his employment as a resident at Cleveland Clinic was consistent with appropriate care provided to patients in the intensive care unit," the Clinic said.
Husel is a DO, not an MD.  The American Osteopathic Association says, "DOs, are fully licensed physicians who practice in all areas of medicine.  Emphasizing a whole-person approach to treatment and care, DOs are trained to listen and partner with their patients to help them get healthy and stay well."
Vitals.com reviewer have given Husel mixed reviews.
"The media is mischaracterizing withdraw of treatment on ICU patients. Dr. Husel is a fine physician and his intentions should not be distorted as ill because that was certainly not the case," one reviewer wrote.
Others weren't so nice.
"Wow I cannot believe it took so long to figure out he was performing euthanasia on critical patients with fentanyl," another review with the heading "Dr Death" reads.
"The man deserves to be put in jail," yet another with the heading "Criminal"adds.
A hearing date has not been set.
Sources:
Doc investigated over drug overdoses seeks board hearing
Doctor Suspected of Causing More Than Two Dozen Patient Deaths
William S. Husel: 5 Fast Facts You Need to Know
Former Cleveland Clinic resident fired by Columbus' Mount Carmel after ordering 27 patients there 'potentially fatal' doses of pain medication, lawsuit states