ICE maintains that it doesn't have unlimited or unrestricted access to databases like North Carolina's.
---
The U.S. Immigration and Customs Enforcement (ICE) agency purportedly bought year-long access to North Carolina's driver's license database for less than $30.
Quartz.com claims to have obtained agency spending documents detailing the agreement between ICE and the Executive Office of the State of North Carolina.
"SET UP CONTRACT FOR ACCESS TO NORTH CAROLINAS DATABASE TO REVIEW ALIEN DRIVING RECORDS, VERIFYADDRESS [sic] AND IDENTIFICATION," the document says, appearing on a screen entitled "Product Or Service Information."
In total, Quartz reports that ICE spent just $26.50 for the 12-month contract. While initial negotiations yielded the princely sum of some $100, the agency received a hefty refund when the contract closed out in November.
Attorney and University of Denver Professor Cesar Cuauhtémoc Garcia Hernandez told Quartz that obtaining driving records isn't unusual. If anything, having the ability to peruse databases is gives the agency an enforcement advantage.
"ICE has been mining state driving records for several years," Garcia Hernandez said. "Unlike many other government databases, driver license records include high-quality photographs matched with home addresses. Some states allow unauthorized migrants to obtain driver's licenses, making these records especially promising gold mines for ICE and problematic targets for migrants."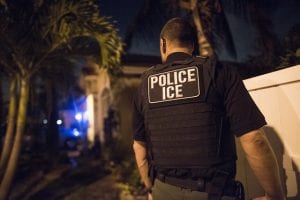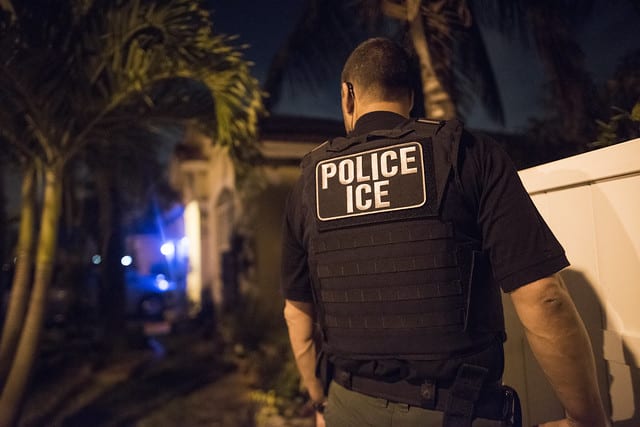 However, Quartz notes that North Carolina isn't among the dozen or so U.S. states which allows undocumented immigrants to obtain driver's licenses. Nevertheless, database access entitles ICE to root through troves of information—including license applications which were delayed, turned down or otherwise denied.
"Cooperating with DMV to identify all denied license renewal applications (due to lacking proof of residency) would provide a significant foreign-born target base which could be vetted further to identify those with prior criminal convictions," ICE wrote in a memo obtained by the National Immigration Law Center and released, in part, by Quartz.
Quartz also notes that DMV databases "contain records on more individuals than any single law enforcement directory." When ICE and other federal agencies need to locate an individual, they often refer to driving records.
While conservatives are sure to applaud ICE's creativity, some officials have criticized the agency's focus on migrants without serious criminal charges. Quartz provides the June example of two dozen Homeland Security Investigation officials: in a letter to former DHS secretary Kirstjen Nielsen, the agents said the Trump administration's emphasis on catching and deporting migrants indiscriminately is diverting resources from more serious issues.
One way or another, ICE says it's innocent—agency spokeswoman Britney Walker told Quartz that immigration enforcement officers "do not have direct access to DMV databases, and do not have the capability to conduct searches for potential and/or identified targets."
But as The Washington Post noted this past summer, the problem is larger than issues of access: when an agency like ICE is entitled to a state-wide database, it can peruse millions of unique records, many belonging to people with no criminal background whatsoever.
ICE refused to comment on its identification techniques to either the Quartz or the Post, telling the latter that its "investigative techniques are generally considered law-enforcement sensitive."
Sources
FBI, ICE find state driver's license photos are a gold mine for facial-recognition searches
ICE bought state driving records to track undocumented immigrants