Icon Burger Acquisition, LLC recently agreed to settle a racial discrimination suit filed by an employee for $70,000.
---
Earlier this week, Icon Burger Acquisition, LLC agreed to settle a racial discrimination lawsuit for $70,000. In addition, the company must "implement substantial non-monetary measures," according to the U.S. Equal Employment Opportunity Commission (EEOC). What happened, though?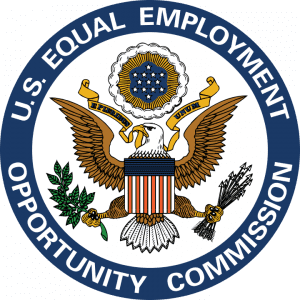 According to the lawsuit, a manager at a Smashburger in Long Island, New York "subjected an African American employee to a racially hostile work environment." The suit further stated the employee was frequently on the receiving end of racial slurs and the employee was harassed for "being in an interracial relationship." When the employee complained about the treatment to his district manager, his complaints weren't "taken seriously and the manager then succeeded in having him involuntarily transferred to a location much farther from his home," according to the EEOC.
The treatment the employee allegedly endured violated Title VII of the Civil Rights Act of 1964, which protects employees from workplace harassment based on race. The suit was filed in U.S. District Court for the Eastern District of New York. However, before it was filed, the EEOC attempted to reach a pre-litigation settlement through its voluntary conciliation process.
Earlier this month, U.S. District Court Judge Joanna Seybert "entered a three-year consent decree to resolve the case." As part of the decree, the employee received $70,000 in compensatory damages for "emotional distress and other damages." Additionally, the employee was granted non-monetary relief, including the following, according to the decree: "revisions to Smashburger's nation­wide anti-discrimination policies; creation of nationwide procedures for the investigation of discrimination and retaliation complaints; nationwide training for supervisors, management, and human resources emp­loyees; training for all New York employees; and periodic reporting to the EEOC."
When commenting on the case, EEOC Regional Attorney Jeffrey Burstein said:
"Calling an African American employee by cruel racial epithets is both abhorrent and unlawful. It is the responsibility of every employer to take prompt, thorough action when it receives a report of racial harassment."
Judy Keenan, the EEOC's New York District Director, also chimed in and said:
"Racial slurs are unacceptable in the workplace, and it is an employer's obligation to take immediate corrective action once it becomes aware of such misconduct."
The EEOC's New York District Office works to process discrimination charges, as well as "administrative enforcement, and the conduct of agency litigation" throughout a variety of states, including New York, northern New Jersey, Massachusetts, Connecticut, Maine, Rhode Island, Vermont, and New Hampshire. The EEOC itself is designed to help advance opportunities in the workplace by fighting against employment discrimination.
Sources:
Smashburger to Pay $70,000 to Settle Race Harassment Lawsuit
EEOC SMASHES NATIONAL RESTAURANT CHAIN WITH RACE HARASSMENT LAWSUIT