Freedom for Immigrants says that ICE shut down the hotline to ensure detainees can't report abusive conditions in custody.
---
A coalition of California activists are suing U.S. Immigration and Customs Enforcement (ICE) for closing a toll-free hotline that helped migrant detainees report concerns about conditions in confinement.
According to NBC News, the hotline was shut down after it featured in an episode of 'Orange is the New Black.' Christina Fialho, attorney and executive director of Freedom for Immigrants (FFI), told NBC she and her group worked with the show "to provide an accurate portrayal of life inside immigration detention."
"ICE shut down our hotline because we drew attention to the inhumanity of immigration detention," Fialho said in a separate statement. "It is only the latest in a long pattern of retaliation against Freedom for Immigrants. Today, we have said no more."
Freedom for Immigrants says its hotline was running for the better part of six years. First set up in 2013, it was shut down by ICE in August of this year.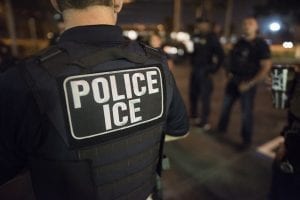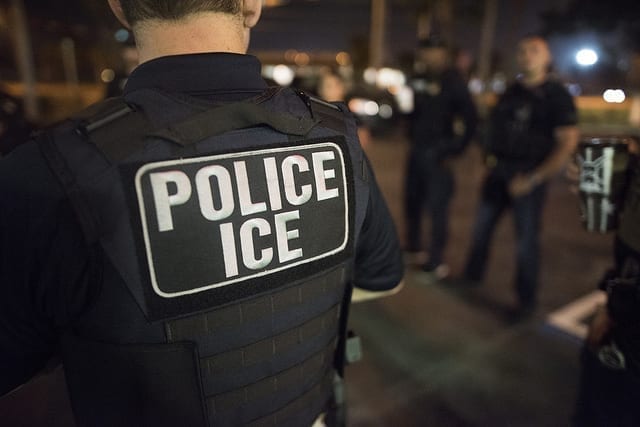 Fialho and her fellow activists say the agency informed them of the hotline's closure on or about August 7th, two weeks after the phone number was featured in an episode of 'Orange is the New Black.'
However, NBC notes that the hotline was featured in 'various' episodes of the show. Two recurring characters in 'Orange is the New Black'—Blanca and Maritza—are shown trying to navigate deportation proceedings. After finding out that migrant detainees aren't entitled to a free phone call phone call, they learn about Freedom for Immigrants' hotline and begin sharing its contact with other inmates in their facility.
Fialho says that ICE felt the hotline attracted "attention to the physical and verbal abuse of detained persons, as well as ICE's failure to ensure the provision of necessary medical treatments."
Freedom for Immigrants not only wants the hotline reinstated but hopes to show in court that what ICE did is unconstitutional. Moez Kaba—a partner at Hueston Hennigan and lead counsel in the lawsuit—says ICE's actions violate the plaintiffs' First Amendment rights "to speak freely and the rights of detained immigrants to speak."
"We filed this lawsuit on behalf of FFI in order to protect these core First Amendment rights, and to reinstate an important lifeline for persons held in immigrant detention," Kaba said.
NBC News and The Hollywood Reporter note that the hotline regularly received between 600 and 14,500 calls per month. But by 2018, ICE had limited accessibility to select detention centers in Florida. By August of 2019, they terminated Freedom for Immigrants' program entirely.
Sources
ICE sued for ending immigrant hotline seen in 'Orange Is the New Black'
Immigrant Advocates Sue Trump Administration in L.A. Court Over Yanked Detention Hotline
Immigrant Rights Group Demands ICE Restore Detention Hotline Featured in 'OITNB'